House Passes IT Modernization Bill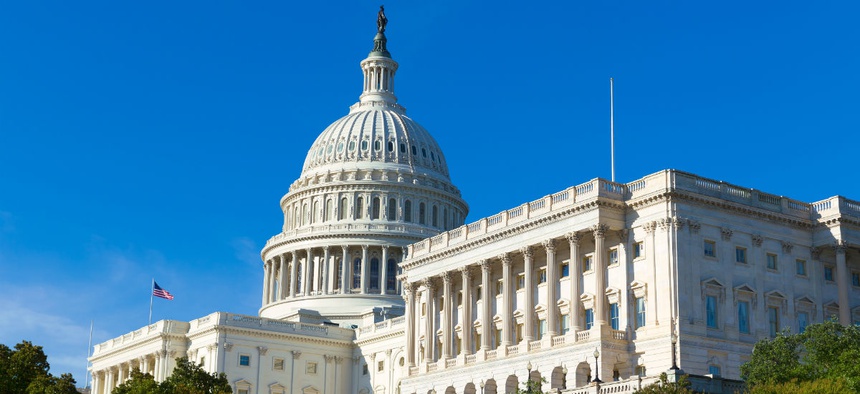 Editor's note: This article was updated to clarify the role of the independent board.
Next stop for Rep. Will Hurd's Modernizing Government Technology Act: the Senate.
The bill passed the House in a floor vote Wednesday, highlighting the bipartisan concern lawmakers share regarding the nation's aging federal technology, which includes at least 10 critical systems more than four decades old.
"Our government needs to be able to introduce cutting-edge technology into our workforce and to increase efficiency and decrease cost," Hurd said on the House floor. "This legislation is an innovative solution to strengthening our digital infrastructure. It will keep our digital infrastructure safe from cyberattacks while saving billions of dollars."
» Get the best federal technology news and ideas delivered right to your inbox. Sign up here.
The MGT Act's journey through the House was swift, sailing through the House Oversight and Government Reform Committee only days after its April 28 introduction.
Companion legislation in the Senate, however, is moving slower.
Sen. Jerry Moran, R-Kan., with cosponsors Sens. Tom Udall, D-N.M., Mark Warner, D-Va., and Steve Daines, R-Mont., introduced their version of the IT modernization legislation in April, but a vote before the Senate Homeland Security and Governmental Affairs Committee has not yet been scheduled.
Last year, similar IT modernization legislation passed the House but stalled in the Senate. Yet, its attention at the highest levels of the legislative branch bolsters its chances to reach President Donald Trump's desk.
"Eighty percent [of the government's IT budget] is spent on legacy programs," said House Majority Leader Kevin McCarthy, R-Calif., speaking to reporters. "If we modernize, we'll create a more efficient, effective and accountable government for more Americans."
The bill, a bipartisan effort with input from the White House, the Government Accountability Office and top Democrats, would create two new ways for agencies to modernize their IT systems.
First, it would allow CFO Act agencies to create working IT capital funds. Hurd has referred to these funds as "the meat" of the bill, and it would allow agencies to recoup savings from existing modernization efforts rather than give cash back to the Treasury Department. Hypothetically, an agency that reduces costs from moving to the cloud could hold on to the savings for up to three years, so long as it uses those savings for further modernization efforts.
"I am pleased the MGT Act has once again passed the House and is now one step closer to becoming law," said Rep. Gerry Connolly, D-Va. "The current patchwork of outdated, legacy IT systems is simply unsustainable in the current cyber climate. By leveraging the savings created by [the Federal Information Technology Acquisition Reform Act], our legislation will help transition federal IT procurement towards 21st-century technologies."
In addition to agency-specific working capital funds, the MGT Act creates a central modernization fund and authorized appropriators to fund it up to $250 million per year for two years. Agencies strapped for cash could then make their cases to borrow against the fund to modernize certain systems. The final say for what agencies get money will come down to an independent board that oversees the modernization fund. The commissioner of the Technology Transformation Service, an office within the General Services Administration, will support projects that the board approves.
"The fund would prioritize systems most vulnerable," said Rep. Steny Hoyer, D-Md., speaking on the House floor. Hoyer introduced legislation in 2016 to create an IT modernization fund, and while that legislation never came to fruition, its DNA comprises portions of the MGT Act.
"This won't be a controversial bill; it won't be on the front page of the paper," Hoyer said, before adding it may well have a "serious impact" on the nation.
The bill is backed by a slew of tech industry groups and dozens of large tech companies. Industry experts sense opportunity in helping agencies modernize their systems, and view the Trump administration's tech push and cyber executive order as in synch with the legislative branch.
"With many federal agencies struggling to maintain old systems and modernize at the same time, the passage of this bill is a significant step towards alleviating that tension, enabling agencies to modernize more quickly and accelerate their investments in cloud and other new technologies," said Dave Mader, Deloitte Consulting's civilian chief strategy officer. "And this legislation supports the recent executive orders on government reform and cybersecurity as well as supporting agency moves to shared administrative services."