Salient Beefs Up Health Care Business with Acquisition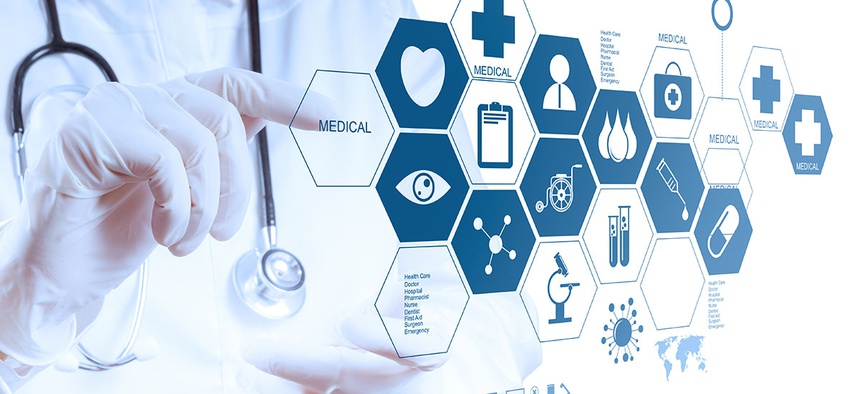 Salient CRGT's federal footprint just got a lot larger.
The Fairfax, Virginia-based IT services company announced a deal to acquire IT services and health IT provider Information Innovators Inc., nearly doubling Salient CRGT's revenue to more than $500 million. Conditions of the transaction were not released.
It's the latest in what analysts have predicted will be a year filled with mergers and acquisitions among IT contractors. According to Salient CRGT CEO Brad Antle, the company's acquisition of Information Innovators, Inc.—commonly referred to as Triple-i—solidifies Salient CRGT's position as a mid-tier IT services contractor while diversifying its existing portfolio.
» Get the best federal technology news and ideas delivered right to your inbox. Sign up here.
The acquisition nets Salient CRGT all Triple-i's contracts across civilian, military, national security and federal health care space, adding about $200 million to its existing annual revenue.
"Putting these two together increases our scale and improves our competitive posture," Antle told Nextgov. "And frankly, we've had a desire to add health care as one of our core services, and we'd been keeping an eye out for companies that could do those things."
Triple-i had plenty of potential suitors over the years, said Steve Ikirt, the company's president and CEO, but Salient CRGT offered the best fit.
"Over the years, there have been several companies interested in having Triple-i become part of their team," Ikirt said in a statement. "We determined that Salient CRGT had the strength of management, clear strategic direction, proven financial performance and the right mix of capabilities and customers to be an ideal fit for Triple-i. With Salient CRGT, we will be even better positioned to serve our customers' needs with a broader and more diverse set of services."
Triple-i holds contracts across the Veterans Affairs and Health and Human Services departments, as well as the Defense Health Agency, which will bolster Salient CRGT's federal health care business.
Triple-i was recently awarded spots on VA's $22.3 billion Transformation Twenty-One Total Technology Next Generation contract and the Centers for Medicare and Medicaid Services' $25 billion Strategic Partners Acquisition Readiness Contract, one of last year's largest contracts but currently delayed by protests.
In all, about 25 percent of Salient CRGT's new business will be in health care, Antle said, with another 25 percent in defense and intelligence, and the remaining 50 percent in federal civilian tech.
Triple-i's additional portfolio, which includes cloud computing services, cybersecurity and migration strategies, also meshes well with Salient CRGT's existing software development, mobility and cyber business. The biggest chunk of Salient CRGT's federal revenue currently comes by way of the General Services Administration's Schedule 70 vehicle for IT services, with the company earning approximately $83.6 million over the past over the past four fiscal years.
With this acquisition, which is expected to close in the first quarter, Salient CRGT becomes an immediate contender for some of the agencies planning to spend big this year, including VA.
"Triple-i has great contract vehicles, but they also have deep technical engineering for health analytics and cyber, and they're positioned with a lot of the right customers," Matt Hummer, director analytics and professional services for Govini, told Nextgov.