Bye, Bye: Outgoing Federal Officials Tweet Their Goodbyes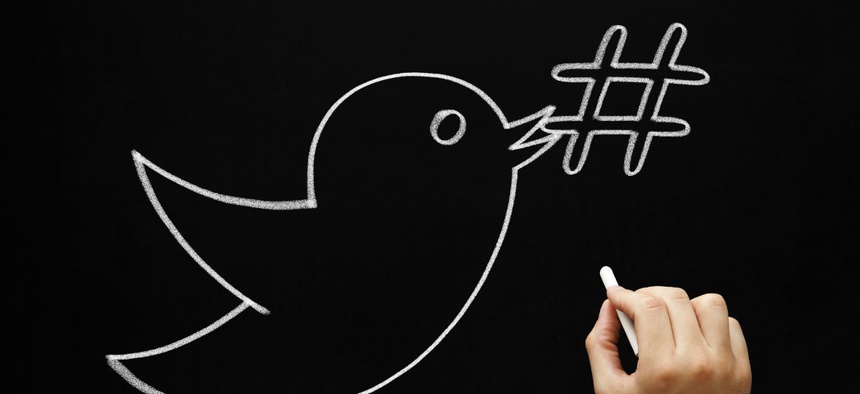 As the White House changes hands and Senate confirmation hearings kick off for incoming agency heads, the secretaries and directors of the Obama administration are bidding their adieus as they wrap up their tenures. 
Yesterday was my last day as Federal CIO. Honored and blessed to have served last two years with this great team! Experience of a lifetime!

— Tony Scott (@tonyscottcio) January 18, 2017
#SecDef: Our mission is demanding & constantly changing. I couldn't be prouder of you, for what you do every day. Thank you & farewell. pic.twitter.com/0rgGHu8di5

— U.S. Dept of Defense (@DeptofDefense) January 18, 2017
Outrageously proud to have served the American people with this phenomenal group of women @whitehouseostp. #Digital44 pic.twitter.com/skMm93sg3N

— nicolewong (@nicolewong) January 15, 2017
Energy Secretary Ernest Moniz gave a longer goodbye to his agency with a podcast in which he discussed the highs and lows of the Energy Department's last four years.
Today is my last day as US Secretary of @Energy. It has been an honor, a privilege and a pleasure to serve @POTUS and our nation.

— Sec. Ernest Moniz (@EnergySecMoniz) January 19, 2017
We asked Sec @ErnestMoniz about his best day, worst day & of course, his hair in the 10th episode of #DirectCurrent https://t.co/HxjZMVK1iV pic.twitter.com/SRqh2kaetS

— Energy Department (@ENERGY) January 17, 2017
Outgoing Attorney General Loretta Lynch took more than one tweet to say farewell. 
Thank you for my first day, my last day, and every day in between. pic.twitter.com/Ozu2sMSTfd

— AG Loretta Lynch (@LorettaLynch) January 19, 2017
It has been the honor of a lifetime to serve the American people as the 83rd United States Attorney General.

— AG Loretta Lynch (@LorettaLynch) January 19, 2017
NASA made its own tribute video to departing Administrator Charles Bolden and chronicled his entire career with the space agency.
Today we celebrate the career of NASA Administrator Bolden w/ a retrospective. Narrator @LevarBurton https://t.co/BUu8BpEu8q #NASAPast8Years pic.twitter.com/YFtnxCh10p

— NASA (@NASA) January 12, 2017
OMB Director Shaun Donovan also took a multiple-tweet approach to his farewell, highlighting the achievements of the agency over nine tweets. You can read them all here.
I have been privileged to lead OMB, an institution that shapes so many issues that touch the lives of millions of Americans every day. (1/4)

— Shaun Donovan NARA (@ShaunOMB) January 18, 2017
I can't truly put into 140 what it's meant to lead @HHSGov and how much this work and team has meant to me. Thank you.

— Sylvia Burwell (@SecBurwell) January 19, 2017
Interior Secretary Sally Jewell filmed and tweeted her farewell from the great outdoors.
One of the joys of this job has been working with @Interior staff - thank you for your tireless service! SJ pic.twitter.com/WkHMAPqIFN

— Sally Jewell (@SecretaryJewell) January 19, 2017