Website Aims to Be Match.com for Government Contracting Pros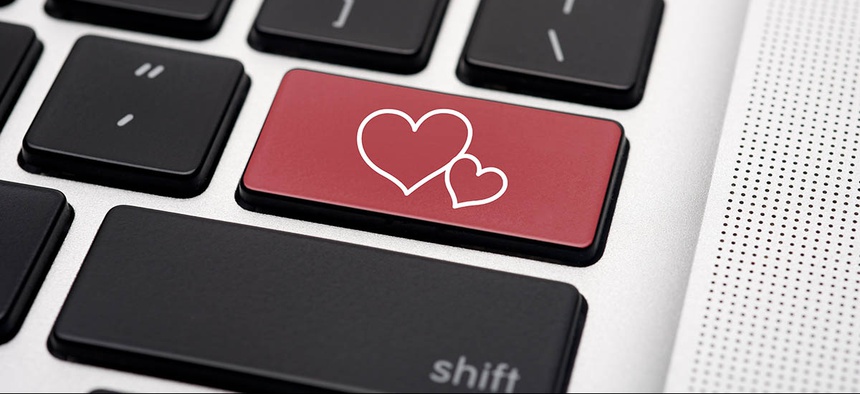 What do online dating and government contracting have in common?
The answer, according to former Booz Allen Hamilton client engagement manager Tom Skypek, is the importance of developing relationships. Skypek – along with cofounder Chris Malinoski – launched an online networking tool in August billed as a "Match.com for government contracting professionals."
GovBizConnect won't help you find love, but if you're a government contractor, it might help you find the perfect subcontracting or qualified small business partner to carry out a challenging contract or compete for new business.
Users can sign up and build profiles in three selection areas – small business, large business and government contracting officers – and search through GovBizConnect's growing social network of companies by keywords.
And just like in online dating, users can be as picky as they like in their searches.
"If you need to find a veteran-owned business in a HUBzone that has done work in defense, you can just search for it," Skypek told Nextgov.
Since the August launch of version one of GovBizConnect, nearly 100 companies, businesses and contracting professionals have signed up, and Skypek said he hopes free membership and early success stories help draw more users. Version two might include a kind of tiered subscription model like that employed by LinkedIn. For now, Skypek's goal is building membership, he said. 
Currently, more than 180,000 companies perform work for the government, but Skypek said even the most well-known, reputable companies sometimes struggle to find the proper partners to adhere to the rigorous rules demanded in government contracts.
As a business developer at Booz Allen Hamilton, Skypek said developing partnerships relied heavily on individual networking, "extensive Googling" and attending a slew of luncheons in an effort to perhaps score the right business cards.
"The bottom line is that the universe of federal business partners in government is huge and even if you're the James Bond of networking, you can't have line of sight in 180,000 companies," Skypek said. "We're trying to put all those companies in a central repository and make them searchable based on your specific needs."
And just as many people seek to avoid the wrong partners in life, so too do government contractors, Skypek said.
"A lot of times with the old system, you end up in arranged marriages," stuck with the same old partners even if they're ineffective, Skypek said. "We're looking to change that."
(Image via chuckstock/Shutterstock.com)