GSA's McClure to Lead Cloud Strategy at Private Firm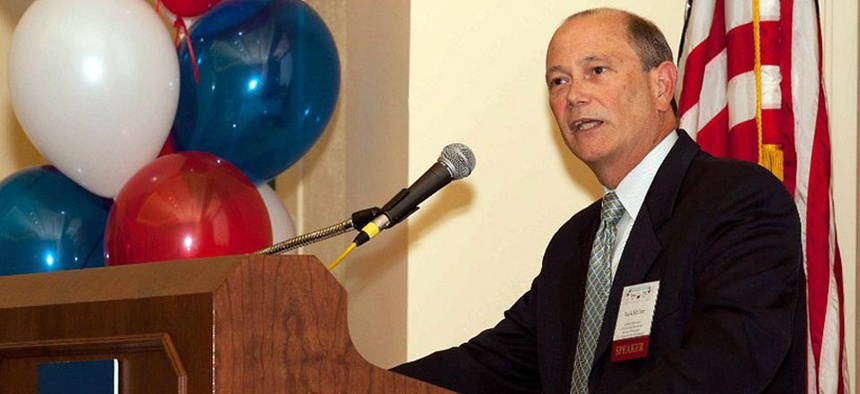 Long-time innovator and public servant Dave McClure, who announced his retirement from the General Services Administration in April, has joined Vienna, Virginia-based Veris Group LLC as its chief strategist.
The chief strategist is a new position at Veris, according to a press statement, and will put McClure in the role of spearheading service development and strategic growth initiatives for the company, which specializes in cybersecurity services.
"We are extremely honored to be able to work alongside Dave, who has made such a positive transformation to information technology in the public sector," said Dave Svec, Veris Group managing principal and co-founder. "Dave will be an invaluable asset to help guide Veris Group's strategic position in the marketplace and to help us develop valuable service offerings for our customers."
McClure's role will put him in familiar territory, working with federal and state agencies to develop cloud computing strategies and modernize information technology. He accomplished similar work for the government as GSA's associate administrator of the Office of Citizen Services and Innovative Technologies, helping roll out USA.gov, Data.gov and Challenge.gov. He also held an oversight role in the program management office of FedRAMP, the governmentwide program for assessing the security of cloud providers.
"I am excited to join such a dynamic company with great leadership and a superb reputation in cyber and cloud support services," McClure said. "I look forward to navigating the changing federal IT market dynamics and advancing existing and new services with industry partners."