White House AI Initiative Launches Public Research Support Tools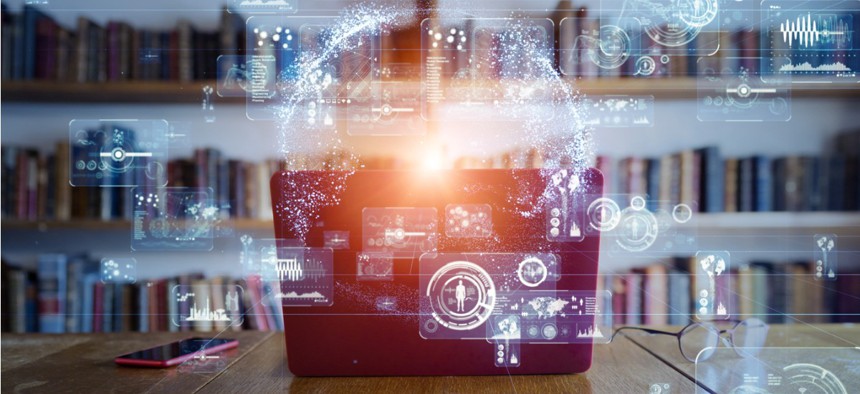 The National Artificial Intelligence Initiative Office opened a new page dedicated to providing AI researchers with sophisticated tools to bolster research projects.
A new section of resources intended for artificial intelligence researchers was launched last Friday by the National Artificial Intelligence Initiative Office, with a goal of providing easy access to data sets and testbed environments for AI application training. 
The AI Researchers Portal—a program within the White House Office of Science and Technology Policy—is the latest page added to the NAIIO website. Announcing its launch on Twitter, officials described it as "a central connection to many federally-supported resources for America's AI research community."
Some of the available tools on the page include funding and grant information, datasets, computing resources, a research program directory and a testbed selection. 
With access to these resources, researchers working on AI projects can improve their studies and projects with higher-quality data from federal agencies like NASA, the National Oceanic and Atmospheric Administration, the National Institute for Standards and Technology, and the National Institutes of Health.
The portal fulfills provisions established in the overarching National Artificial Intelligence Initiative Act that require NAIIO leadership to "promote access to and early adoption of the technologies, innovations, lessons learned and expertise derived from Initiative activities to agency missions and systems across the federal government."
Current NAIIO Director Lynne Parker stated in a press release that the goal of the portal centers on helping U.S. researchers advance their AI projects with the help of available federal resources. 
"Our nation's AI innovation begins with the inspirational ideas of researchers from all across the country," the press release reads. "Advancing the state of the art in AI and related areas, however, requires more than a good idea. It needs supporting resources, including access to research funding, high quality datasets, computational infrastructure and testbeds."
In addition to public datasets and the variety of testbed environment options, the portal offers researchers a directory of AI research projects currently active with government agencies that could be open to collaboration. Some of these research projects include NIST's Network Modeling for Public Safety Communications and NIH's Graduate Data Science Summer Program. 
"We hope that the AI Researchers Portal will help U.S. researchers more easily navigate and connect with available resources that will make them more productive and successful in advancing the state of the art in AI and related fields," Parker concluded. 
The NAIIO was established during former President Donald Trump's term, and has been integrated into the Biden-Harris administration's AI ambitions, which continue efforts to expand federal AI resources to the general public.