$27M Fund Wants Artificial Intelligence with a Conscience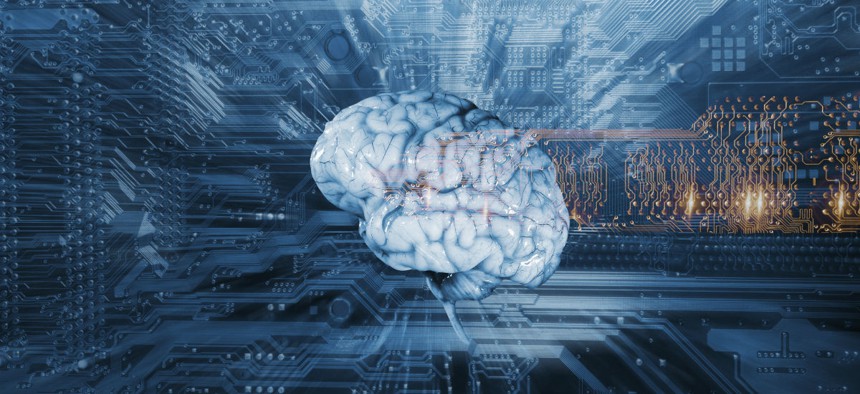 Humans need to make artificial intelligence socially conscious, and a new technology fund aims to support developers and behavioral scientists trying to do that.
Several prominent technology institutions are contributing a combined $27 million to the Ethics and Governance of Artificial Intelligence Fund, which is designed to harness artificial intelligence for the public interest.
The fund, helmed by MIT's Media Lab and Harvard's Center for Internet & Society, encompasses $10 million each from LinkedIn Founder Reid Hoffman and the Omidyar Network, an investment firm started by eBay founder Pierre Omidyar. The Knight Foundation chipped in $5 million.
» Get the best federal technology news and ideas delivered right to your inbox. Sign up here.
The fund was created to ensure AI research can be influenced by philosophers, ethicists, social scientists and other nonengineering perspectives, according to the Knight Foundation.
A critical challenge, MIT's Media Lab director Joi Ito said, is to "make sure that the machines we 'train' don't perpetuate and amplify the same human biases that plague society. How can we ... connect computer science and social sciences to develop intelligent machines that are not only 'smart' but also socially responsible?"
Artificially intelligent algorithms could potentially "free [humans] up for other pursuits and for deeper undertakings," Jonathan Zittrain, a law and computer science at Harvard, said in a statement. But it can also be "profoundly worrisome, as it decouples big decisions from human understanding and accountability."
Zittrain said much of the work would be to develop technology that "promote[s] human autonomy and dignity rather than diminish it."
There has recently been increased interest in using artificial for the social good, but also in its potential risks for humans. A December White House report suggested the technology could "disrupt the current livelihoods of millions" of American jobs, especially low-skilled ones, and politicians should be aware of the risk as they're negotiating economic policy.