NITAAC extends CIO-SP3 contracts amid protests of follow-on vehicle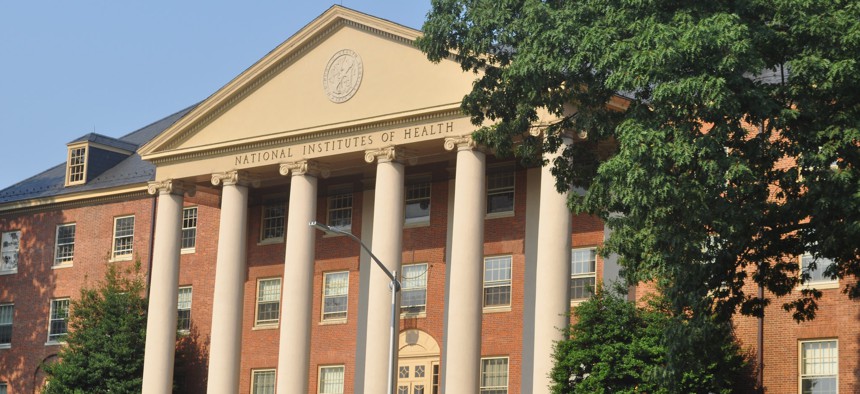 The extension is intended to give NIH's governmentwide acquisition program enough time to work through more than 100 remaining active bid protests against the 10-year, $50 billion CIO-SP4 contract vehicle.
The National Institutes of Health's governmentwide acquisition program extended the CIO-SP3 Information Technology solutions contract to address over 100 active bid protests that have delayed the rollout of a new $50 billion IT vehicle, according to the deputy director of the organization.
The 119 unresolved protests at the Government Accountability Office were the primary cause for the six-month extension of CIO-SP3 and the CIO-SP3 Small Business governmentwide acquisition contracts, Ricky Clark, deputy director of the NIH Information Technology Acquisition and Assessment Center, told FCW on Thursday. 
"The driving force behind the extension itself is that we did not want to have a lapse between CIO-SP3 and CIO-SP4," Clark said. "It was extended so we can get through the current, we'll call them, 'array' of protests that we've had against the CIO-SP4 vehicle." 
Federal agencies can place orders against CIO-SP3 through October 29 under the extension.  GAO has until July to issue a decision on the outstanding protests against CIO-SP4. 
However, it remains unclear whether NITAAC will successfully resolve the remaining protests—CIO-SP4 has so far been met with over 300 in total—or if GAO will request a modification to the solicitation that could potentially set back the launch of the new vehicle. 
"We're fairly confident that we did follow the terms and conditions of our solicitation," Clark said. "So for us to work through the process is, for lack of a better word, due process." 
Vendors have protested NITAAC's self-scoring methods, arguing that the threshold score for consideration was too high, and the rollout for contract awards was put behind schedule due to multiple revisions to its mentor/protégé arrangements. 
In March, GAO dismissed a new wave of bid protests against the IT contract as NITAAC agreed to take further corrective actions and reassess its selection methodologies. The six month extension for CIO-SP3, which pushes the five-year performance period for task orders into fiscal year 2029, should provide NITAAC with enough time to resolve the remaining protests and launch CIO-SP4, Clark said. 
The deputy director added that NITAAC is planning for a two to three week overlap between the two contracts to ensure a vehicle is available for use at all times to its customers.