GSA releases new 5G acquisition guidance for agencies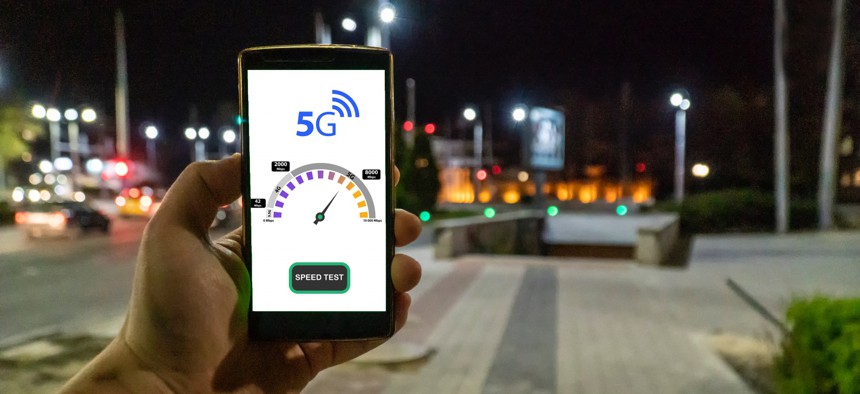 The General Services Administration has new guidance for agencies on how to buy fifth generation, or 5G, wireless technology, which it said "fills the intersection" of "technology, cybersecurity and acquisition" for acquisition teams planning 5G-related projects. 
"5G networks have the potential to be faster, more reliable and serve many more devices — and could provide infrastructure to help with everything from smart buildings to telemedicine," said Federal Acquisition Service Commissioner Sonny Hashmi in a statement released with the new guidance. "We're pleased to be issuing this guidance to ensure that government can make the most of secure 5G in its efforts to deliver for the American people."
5G is the cellular mobile network set to overtake 4G. And although 5G infrastructure is more expensive to build, it has advantages of "faster performance and more capabilities, particularly for data-driven applications and machine-to-machine communication," the guidance states. "Compared to earlier generations of wireless technology, 5G's features are highly customizable for specific applications."
The new guidance, meant to help agencies take advantage of 5G, stems from a 2020 law that required the government to develop a strategy to secure 5G systems and infrastructure, which the White House released in March 2020. 
The National Telecommunications and Information Administration has since published an implementation plan, which directed GSA to develop acquisition guidance. 
One consideration for agencies are the changes to mobile communication systems required to implement 5G, the guidance states, which can "introduce security vulnerabilities and expand the attack surface," making security considerations and requirements a must-do in acquisition.
As for how agencies might actually procure 5G tech, GSA writes in the guidance that best-in-class contract vehicles "provide a preferred government solution" given that they "allow for secure 5G services within their scope."
GSA officials said the guidance will be updated as technology and government cybersecurity requirements change. 
"We have confidence that it will go a long way toward helping federal IT managers, contracting offices and their industry partners work together to build secure 5G systems," said Laura Stanton, GSA's assistant commissioner for the Office of Information Technology Category, in a statement. "We've worked hard to ensure that this guidance collects best practices from across the government."