VA owns up to acquisition woes at House hearing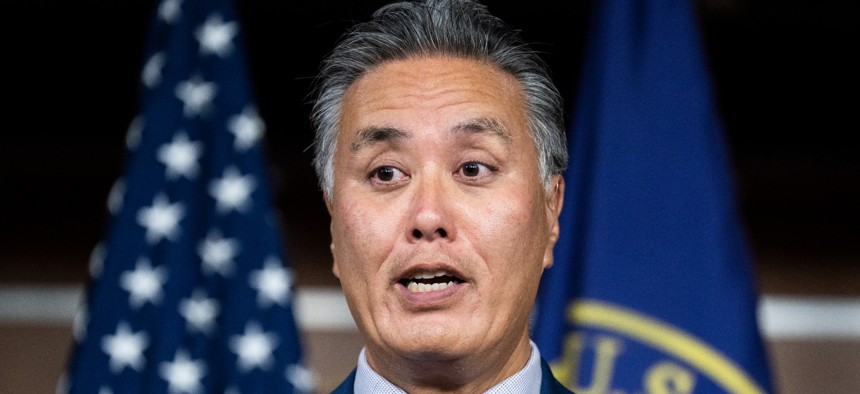 Department of Veterans Affairs officials acknowledged repeated, major failures surrounding the agency's acquisition programs and modernization objectives, testifying on Tuesday that the VA's procurement management processes were "headed in the right direction" despite continued challenges. 
Michael Parrish, chief acquisition officer and principal executive director for the office of acquisition at the VA, said the agency has made "major improvements" around information sharing and evidence-based policymaking under Secretary Denis McDonough, from chartering the Evidence-Based Policy Council (EBPC) and the Investment Review Council (IRC), to developing a procurement management review process and regularly conducting operational management reviews.
But the House Committee on Veterans Affairs grilled the agency's acquisition experts over what Chairman Rep. Mark Takano (D-Calif.) described as a "fundamental lack of planning, budgeting and adherence to contracting best practices by VA and its contracting centers" over multiple administrations. 
Lawmakers pointed to the botched rollout and soaring costs of the agency's Electronic Health Record Modernization (EHRM) program, which, originally estimated to cost $16 billion, could now top $50 billion over the next 30 years when considering additional factors like staffing and system maintenance.
Committee members also questioned whether the VA had made further progress in its plans to develop a new strategy to modernize its supply chains after the agency failed to release a solicitation earlier this summer, and noted an August report which found that VA acquisition management lacked a framework for implementation and oversight. 
Parrish told lawmakers that the agency was conducting "pre-solicitation activities to identify potential industry partners for the competitive prototyping phase" of its supply chain program and taking steps to modernize its acquisition programs, including providing increased transparency and reliability of financial information by leveraging the Software-as-a-Service model to acquire a commercial-off-the-shelf cloud solution as part of its Financial Management Business Transformation (FMBT) program.
"Broader acquisition reform within VA is essential to its ability to survive and flourish in dynamic markets," he said, adding that "systemic reforms and new tools" like alternative contracting authorities "will allow VA to fuse acquisition with innovation."
Shelby Oakley, director of contracting and national security acquisitions for the Government Accountability Office, said that the VA's "overall acquisition management function is headed in the right direction and is improving" since she last testified in November 2021, but noted that several outstanding GAO recommendations have yet to be implemented.