GSA plans to scale up e-commerce program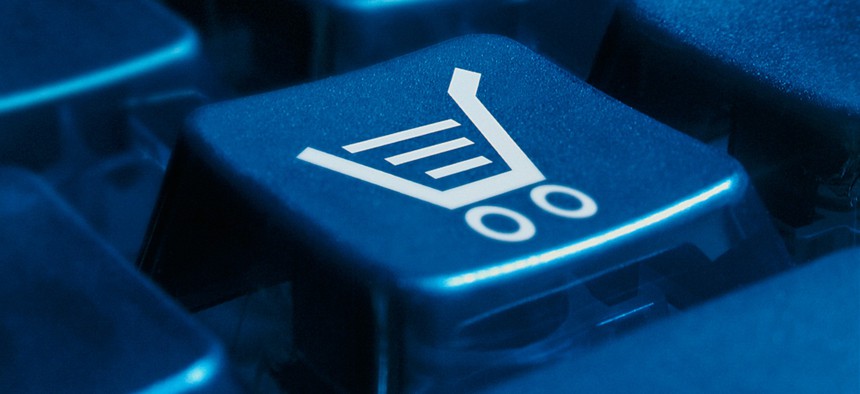 The General Services Administration wants to offer government buyers more online platforms to conduct small-scale acquisitions following a reportedly well-liked pilot program involving Amazon, according to a new request for proposals.
The General Services Administration is scaling up a pilot program allowing government buyers to use purchase cards for small-scale acquisitions on federal versions of commercial platforms like Amazon and Overstock. 
GSA is seeking feedback from commercial online providers offering business-to-business online commerce platforms who want to join the Commercial Platforms (CP) program, a federal purchasing initiative first established in 2018. The agency previously selected Amazon, Overstock and Thermo Fisher Scientific for a pilot version of the program as it expanded to include at least 25 agencies and 40,000 participants.
The agency wants information from providers about their abilities to accommodate various government requests around supply chain risk management and third party supplier management, as well as federal cybersecurity requirements. GSA also said it's prioritizing the user experience in establishing the CP program and seeks to award multiple contracts to platform providers "that own, operate and manage online, commercial platforms that are widely used in the private sector," according to a draft request for proposals the agency issued last week.
Government buyers can use the program to conduct up to $10,000 of acquisitions with purchasing cards for "routine, commercial items," GSA said in a statement of objectives accompanying the RFP. Platform providers must hand over data extracts to GSA on a monthly basis as part of the program on everything from customer experience to agency adoption.
The draft RFP noted how current feedback from agency participants "has been very positive" and that buyers report saving time with supply chain risk management and other compliance issues. As FCW previously reported, the agency collected feedback on the program which revealed 90% overall customer satisfaction – and an even higher rate (92%) for savings. 
Platform providers must send in their proposals by September 30. Interested applicants will have to indicate their vetting practices for third party suppliers and feature restrictions on their platforms for certain covered telecommunications and video surveillance services and equipment, including products from Chinese companies Huawei and ZTE.