Bipartisan group seeks to limit who federal agencies can contract with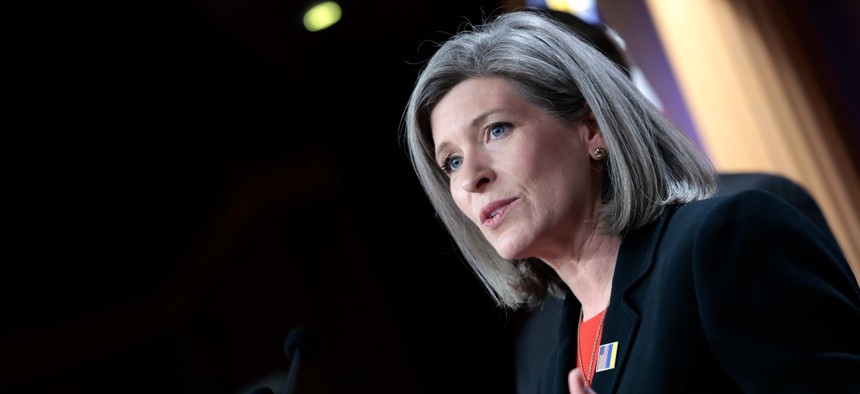 A bipartisan group of senators is looking to set new limitations on the entities with which federal agencies can contract, introducing legislation to ban the government from doing business with companies that work with certain other nations. 
The Combating Obstructive National Security Underreporting of Legitimate Threats (CONSULT) Act (S. 4516) would require the Office of Federal Procurement Policy to create a governmentwide policy to eliminate newly defined "conflicts of interest" that relate to national security in federal contracting. In practice, that would mean companies and organizations that do business with China or a China state-owned enterprise and Russia or a Russia state-owned enterprise would face a new ban. It would also include Iran, North Korea, Syria and Cuba—all labeled as state sponsors of terror—or any other country deemed by the State Department as engaged in crimes against humanity. 
Sen. Joni Ernst, R-Iowa, introduced the measure with Sens. Gary Peters, D-Mich., and Maggie Hassan, D-N.H., after NBC News reported the consulting firm McKinsey was contracting with the Defense Department while also advising the Chinese and Russian state-owned entities on military efforts in those nations. McKinsey came under fire for failing to reveal those relationships. 
The bill would require consulting firms to disclose any potential conflicts, including any current or recent contracts, with banned nations or entities. Any relationships fitting the parameters for a conflict would be grounds for denial of a contract. Failure to disclose them could result in suspensions of existing contracts and debarment from federal contracting in the future. OFPP would have to update the Federal Acquisition Regulation to comply with the new restrictions. 
"The U.S. is playing a dangerous game," Ernst said. "It's past time we put safeguards in place to ensure no firms hired by the federal government are working simultaneously to support the agenda of our adversaries like China and Russia."
Several good government groups also threw their support behind the bill. Scott Amey, general counsel at the Project on Government Oversight, said the system had been watered down over the years and individual contracting officers faced undue burdens in identifying and avoiding organizational conflicts of interest. 
"This bill will help officials by requiring certain disclosures, including beneficial owners, at the award process and during a contract to ensure that companies with ties to foreign adversaries aren't getting national security information and federal dollars," Amey said. 
Noah Bookbinder, president of Citizens for Responsibility and Ethics in Washington, said the high-dollar value often associated with the types of contracts the bill is targeting makes it vital to allow for contract denial or contractor debarment when appropriate. 
"In order to ensure the integrity of the services these businesses provide to our country, it is critical that we protect these contractual relationships from the reality or even the appearance of conflicts of interest," Bookbinder said. 
Sen. Marco Rubio, R-Fla., has previously sounded the alarm on the issue, introducing legislation to require federal contractors to disclose any existing contract with the Chinese government or entities it controls. Rubio similarly cited previously reported relationships between McKinsey and China, saying it created an "institutional conflict of interest."