Small biz leaders ask Congress to address category management woes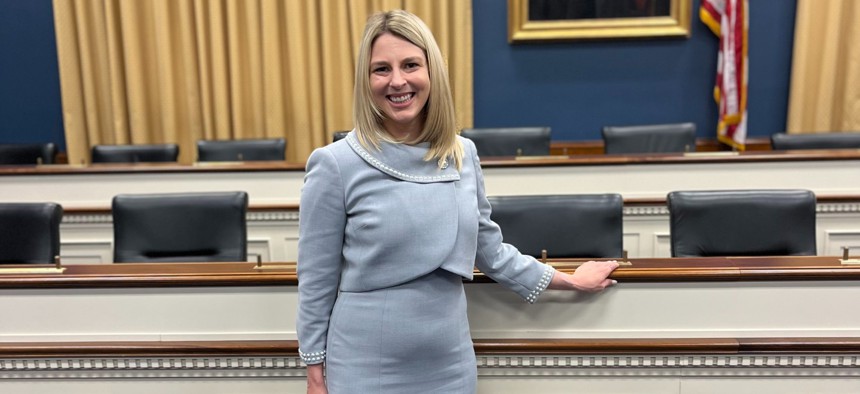 As the rate of small businesses providing goods and services to the federal government plummets, experts are demanding lawmakers reassess an increasingly popular procurement method meant to reduce burdens and cost.
Small business owners and experts implored Congress to take action against the rapidly declining rate of small businesses within the federal marketplace, testifying that the increased use of category management policies and practices has shut out competition and reduced overall innovation in government.
Amber Hart, co-founder of The Pulse of GovCon, told the House Small Business Committee on Tuesday that companies "of all sizes in industry" have felt the impact of the federal contracting base moving towards governmentwide contracts and blanket-purchase agreements. She said the trend has "proven to be detrimental to the small business contractor community." 
While federal agencies reported over $27 billion in savings after the rollout of the new procurement efficiencies from 2016 to 2019, the rate of small businesses providing goods and services to the government shrank by 17%, as FCW previously reported last year. Small businesses had already been falling out of the federal marketplace years earlier as agencies increasingly looked to procure common goods and services as a single enterprise. 
Concerns around category management were already brought to the House Small Business Committee last year in October during a hearing on growing the small business supplier base in government contracting, in which the nearly 40% decline in small businesses within the marketplace was attributed in part to the popular procurement practice. 
Rep. Nydia Velazquez (D-N.Y.) told FCW in a statement that committee members "worked to include provisions to protect set-aside contracts for small businesses and exempt contracts awarded to certain underserved small firms from category management" as part of the fiscal year 2021 and 2022 defense policy bills. 
The chairwoman also said the committee was "closely monitoring the implementation of [Office of Management and Budget] Memorandum M-22-03, titled 'Advancing Equity In Federal Procurement,' which is intended to provide more opportunities for stand-alone contracts for small disadvantaged businesses."
"Today's hearing is the second that we've held this Congress on the problems that government wide contracts create for small firms," she noted, adding: "I hope this discussion will help highlight bipartisan reforms Congress can pursue to ensure small businesses have meaningful ways to contract with the federal government."
Several industry leaders who testified on Tuesday suggested the impact on small business was an intentional part of the design of category management.
"I'm not sure the consequences are actually unintended, I think some of it is in order to reduce competition and reduce the number of proposals and things that have to be reviewed," said Cy Alba, partner of PilieroMazza PLLC. "The entire category management system is structured, I think, to [focus] primarily on reducing administrative burden, as opposed to actually getting the best products."