GSA shares specs on governmentwide cloud BPA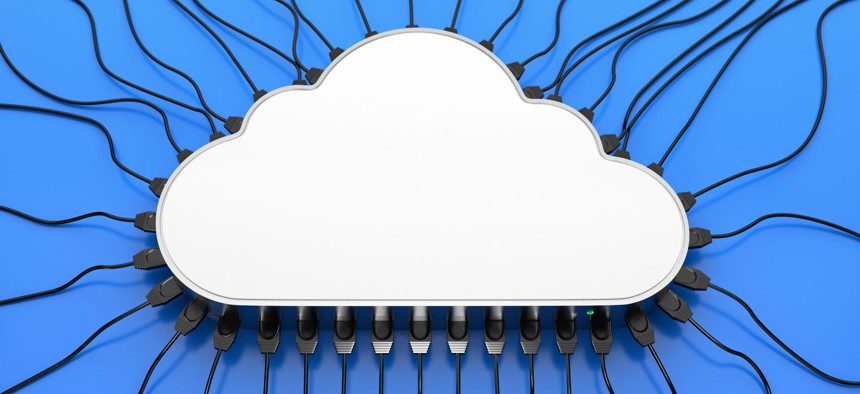 The General Services Administration is seeking advice from the private sector on how to move forward with the rollout of its new one-stop shop for government-wide secure cloud commercial solutions with its release of a draft performance work statement. 
GSA previously announced its intention to launch a multi-purpose, multi-award blanket purchase agreement for cloud technologies last year, aiming to reduce administration costs and streamline procurement and forecasting processes across agencies. 
The presolicitation information provides details on how the new BPA will work, featuring authorized vendor responsibilities that include cybersecurity assessments and evaluations, as well as mitigation, remediation, disclosure and authorization to operate requirements. The document also includes a range of responsibilities around the operations and maintenance for Infrastructure as a Service and Software as a Service cloud services.
The goal of Ascend is to provide agencies with "more effective system integration and managed support services for the delivery of flexible, diverse, and secure cloud solutions," GSA said. The new BPA will be categorized in pools and additional sub-pools as it matures and requirements change, including infrastructure as a service and Platform as a Service, Software as a Service and Cloud Professional Services.
Sonny Hashmi, commissioner of GSA's Federal Acquisition Service, told FCW's Cloud Summit in April that the new initiative, called Ascend BPA, will "allow agencies to acquire and implement secure commercial cloud service offerings" and "have built-in minimum thresholds for security, data ownership, common terms and conditions."
"The driving factor around this is going to be demand signal generation," Hashmi said. "We want to make sure that we understand deeply the commonality across the government of requirements, expectations, minimum capabilities ... those kinds of things that are common for all agencies – we want to make sure they're baked into the foundation."
GSA said it encourages all stakeholders interested in partaking in the Ascend BPA acquisition to respond to the presolicitation notice by June 6. 
The agency hopes Ascend will serve as the go-to stop for others interested in procuring secure cloud offerings, but it isn't the only one working on streamlining processes for commercial cloud products and services. The Department of Interior recently released a draft solicitation for a contract worth up to $1 billion for enterprise-wide cloud hosting solutions.