Sustainability and the cloud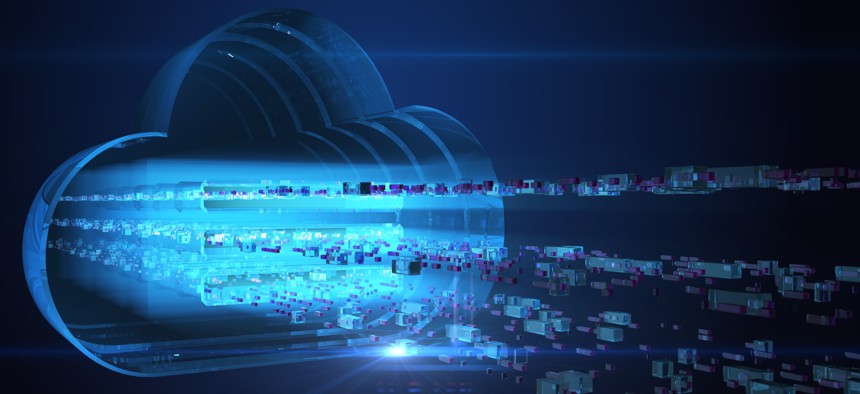 Consolidating federal data centers and encouraging cloud computing adoption is supposed to support sustainability, but according to a government watchdog, little is known about the impact of these policies on federal energy consumption. Acquisition leaders are trying to inject sustainability policies into government buying practices and will get advice from a new federal advisory committee that is being established to look at issues of climate and sustainability in federal procurement. 
"When we begin to talk about things such as transitioning to the cloud, not only are we talking about the capabilities, the scalability, we also are beginning to integrate the importance of sustainability into that," Laura Stanton, the General Services Administration's Assistant commissioner for the Information Technology Category, said at an industry event on Tuesday. 
"The pandemic sped up the public sector adoption of the cloud solutions and the as-a-service models," Stanton said at the GITEC Emerging Technology conference on Tuesday. "This greater reliance on industry-provided infrastructure through cloud and other as-a-service solutions consolidates and shrinks the footprint of the government data centers, also a key goal, and reduces the government's consumption of raw materials and energy."
The Biden administration laid down sustainability goals in a 2021 executive order that committed the government to achieving net-zero emissions for federal procurement and government operations by 2050. 
When asked about the relative impact of cloud versus traditional data centers, a GSA spokesperson told FCW that "properly managed cloud environments offer the greatest reduction of energy consumption." 
The trend towards cloud computing has resulted in "significantly larger data centers," according to a 2016 report by the Department of Energy, that are more efficient than traditional data centers in terms of server utilization and power usage.
Cloud environments also offer tools to monitor usage and adjust among over- and under-used resources "without any capital expense," the GSA spokesperson explained.
The current energy usage of data centers still owned by agencies isn't well-known, Carol Harris, director of GAO's IT and cybersecurity team, told FCW in an email.
"There is very little data on federal data center energy usage," she said. "Based on current OMB guidance, agencies are required to report average electricity usage and average IT electricity usage for agency-owned data centers that have installed electricity metering." 
But only about 22% of data centers have metering, "meaning that electricity usage is unknown for the other 78%," she said.
Around 90% of federal data centers fall under 500kW or less in terms of their energy usage, meaning that "these facilities are too small to implement modern technology to monitor energy usage, unable to establish renewable energy sources, and unable to dictate to energy providers what type of power is being provided," according to GSA.
GSA is implementing environmental requirements into major contracts and into strategic solutions vehicle for computers and laptops, said Stanton. She also pointed to efforts at GSA to work with the Department of Defense through the Defense Enterprise Office Solutions, an effort she says "enables [DoD] to reduce their physical footprint of on-premise infrastructure."
Soon the agency will also be getting input from a new Government Acquisition Policy Federal Advisory Committee focused on sustainability, announced last month. According to GSA, the committee will advise the agency on acquisition tools and authorities to target sustainability initiatives.
"We'll be continuing those conversations and looking at how we continue to both understand the opportunities that sustainability brings, and the opportunity to integrate those into future acquisitions," Stanton said. "We will be working with our suppliers to address climate change and risk in the delivery of critical products and services to the federal customer base."