Acquisition experts ask Congress to address decline in small business awards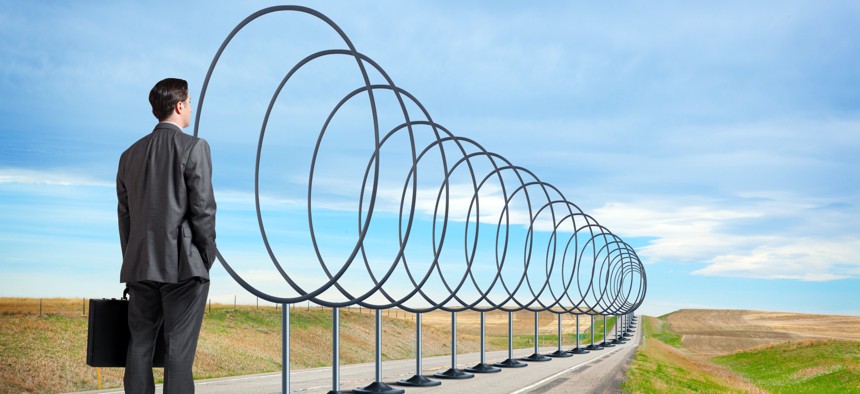 Congress should work to develop new procurement vehicles and streamline compliance and security requirements to counteract category management practices and other issues causing a steep drop in the number of small businesses in the federal marketplace, experts said on Thursday.
Acquisition experts urged lawmakers to reform current procurement policies to better address significant issues hindering the federal buying process while testifying on Capitol Hill about the sharp decline in small businesses serving as government contractors.
Agencies are increasingly consolidating contracts and adopting the use of category management, which has become "one of the top contributors to the shrinking number of small businesses in the federal market," according to Elizabeth Sullivan, president of Madison Services Group.
Sullivan told the Senate Homeland Security Committee that Congress should work to counteract category management practices by streamlining governmentwide requirements for small business programs and eliminating rulemaking discrepancies that she said were causing confusion among companies and federal agencies. Recent Government Accountability Office reports have shown a major drop in small businesses supplying goods to the federal government, including one report which indicated a 17% decline between 2016 and 2019. 
That report urged the Office of Management and Budget to work with the General Services Administration's category management program management office to develop resources and training for small businesses aiming to secure contract opportunities.
The experts also suggested investing in the federal acquisition to increase the hiring and retention of procurement professionals, as well as creating new training and mentorship opportunities to help expand the acquisition workforce.
The Department of Homeland Security has used its Acquisitions Professional Career Program to recruit and hire top acquisition talent across the public and private sectors, and also built out a mentorship program for procurement personnel. Soraya Correa, who previously served as chief procurement officer for DHS until last year and created both programs, detailed a range of issues around hiring procurement professionals in the federal government, from poaching to a lack of "common language" used to describe the profession.
Correa said that, by promoting the use of a common language for the procurement profession, Congress can help make acquisition careers "more transferable between government and industry," as well as make it easier for academic institutions "to offer degree programs and for individuals to understand and appreciate the profession."
Correa also recommended the establishment of internship programs for agencies to help grow their acquisition workforce "while simultaneously providing technical, interpersonal, and leadership training."
Inconsistent compliance and security requirements have long plagued the federal buying process in both Department of Defense and federal civilian acquisitions, despite DoD and civilian agencies often seeking the same products from the private sector, according to Grant Schneider, former federal chief information security officer. 
Schneider recommended driving consistent requirements across DoD and federal civilian acquisitions to streamline solutions for both communities, while expanding collaboration between acquisition and technology professionals to identify the most crucial technology procurement needs. 
He also recommended the establishment of new procurement vehicles that allow for technical refreshes throughout their life cycle to incorporate new technologies.
"For the government to be innovative in its delivery of capabilities, it must be able to harness the innovative tools, technologies, and services available across the private sector," Schneider added. "Federal agencies need agility within the procurement system to leverage these capabilities in a timely manner."