White House extends vaccine deadline for contractors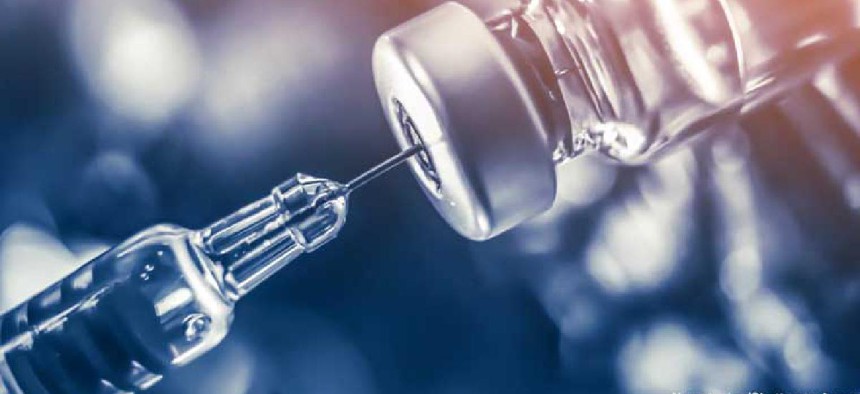 The mandate has already seen pushback from , who've called the requirements for contractors inflexible and the rollout rushed, and from over 15 states that have in attempt to stop the mandate. Republicans have also that the twin contractor and federal employee mandates will cause workforce attrition to the detriment of the government's ability to work.
The White House announced Thursday morning that the deadline for federal contractors to receive their vaccinations is being pushed back to Jan. 4, 2022.
The change aligns the contractor deadline with new requirements from the Department of Labor's Safety and Health Administration (OSHA) for certain private employees and from the Centers for Medicare and Medicaid Services for healthcare workers at their facilities.
The White House says that moving the deadline from Dec. 8 into early next year is meant to provide clarity across various requirements, and isn't a response to current labor crunches and the upcoming holiday season.
"We wanted to do this because we're really aligning it to make it easier – to make it as easy as possible for businesses to implement these requirements and for workers to comply," said a senior administration official of the change during a call with reporters.
"We know that some employers...may have workplaces subject to requirements for the federal contractors and other workplaces subject to the [emergency temporary standard] rule," the officials said. "We know that vaccines help reduce absenteeism. We know they protect workers. We know they create a safer and healthier workplace, which workers want. But that's the reason we decided to align the three policies."
For all three groups, the deadline is Jan. 4.
For those under the contractor or CMS requirements, that's the cutoff for these employees to get their second dose of any of the two dose COVID-19 vaccines or the one dose Johnson & Johnson vaccine.
For the OSHA rule, it's when employers will need to either ensure that their workers are vaccinated or implement a regular testing scheme for those who aren't.
Workplaces under the contractor requirements, or the new mandate for healthcare entities under the Medicare and Medicaid Services rules, won't be subject to the new OSHA standard, according to the White House's announcement of the change.
Republicans
sued
cited concerns