Peraton wins $2.7B DHS cloud and data center award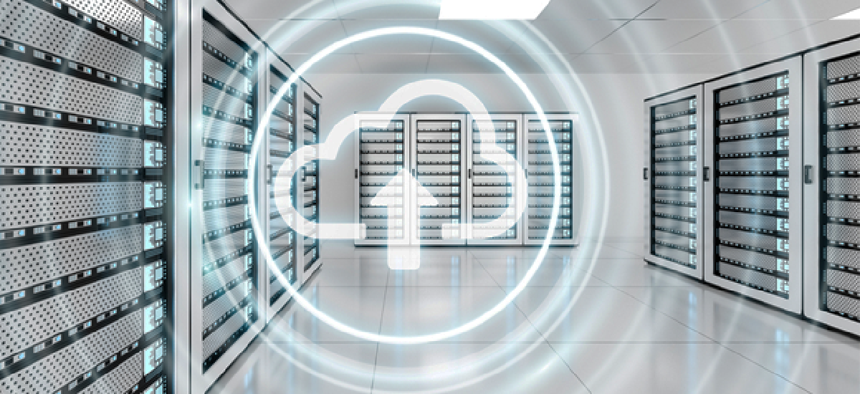 The Department of Homeland Security tapped Peraton for a $2.7 billion contract to manage the agency's shift from an on-premises computing environment to the cloud in an award announced Oct. 4.
The award named Perspecta as the winner of the Data Center and Cloud Optimization (DCCO) contract – but that firm was acquired by Peraton in a $7.1 billion deal that closed in May, a few months after offers were due on the DHS cloud procurement. The combined firm is doing business as Peraton.
According to contracting documents, six other firms bid on the business and protests are a possibility.
Peraton will take over management of the DHS hybrid computing environment (HCE), which includes a combination of data centers and cloud components. A big piece of the business is management some operations in a leased facility at the NASA Stennis Space Center in Mississippi called DHS Data Center 1. DC1 features hardware infrastructure, storage and monitoring and support for an infrastructure-as-a-service private cloud inside DC1 that DHS components use for development and production.
The 10-year, indefinite-delivery indefinite-quantity contract is broken up into a five-year base, plus one three-year option and one two-year option.
The contract involves helping DHS, "expedite the transformation of IT capabilities from an asset‐based model to a service‐based, customer‐centric IT business model," according to documents. That means integrating new cloud offerings into the HCE to support DHS components that want to move their computing infrastructure to cloud environments. Contracting documents call for the winning bidder to be able to support access to at least two IaaS providers.
DHS's efforts to manage data center consolidation, including the closure of the Virginia-based Data Center 2 (DC2) facility, have hit some bumps in recent years.
This July, DHS awarded a $395.5 million stopgap contract to General Dynamics IT to manage DC1 for up to 18 months to give it more time to field the DCCO request for proposals.
In 2019, DHS instituted plans to shutter DC2 – then managed by Perspecta – and consolidate at DC1. But many of the applications housed at DC1 weren't ready for a shift to the cloud at the time the DC1 contract expired. That contract was extended in July 2020.