HASC chair flips spending debate to acquisition reform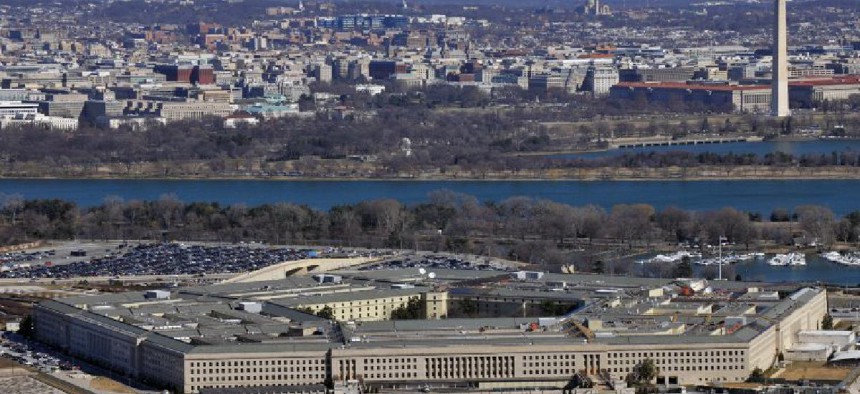 As the Biden administration prepares its first budget, the Pentagon is likely facing intensifying pressure from Congress to implement acquisition and other reforms to stem defense spending.
Rep. Adam Smith (D-Wash.), the chairman of the House Armed Services Committee, singled out Republicans' call for at least a 3% topline defense budget increase for modernization, saying that "how you spend the money is what matters."
"Three to 5% on what?" Smith said during a virtual Brookings event on March 5. "How about we spend the next four or five years figuring out how to get more out of the money that we're spending so that we actually wind up with greater resources."
Smith said national defense policy is often correlated with easily quantifiable metrics, such as spending, but that debate over growth in real dollars glosses over how the money is being spent. Smith argued that reforms to defense procurement will make taxpayer money go farther.
"We have wasted a spectacular amount of money on weapons systems that either haven't worked at all or who have not lived up to their promise, our acquisition and procurement process over the last 20 years can only be described as a complete disaster," Smith said. "We can complain about the money that we wasted, but that's gone. What we have to make sure of is that we don't waste any more."
That means reforming defense acquisition and procurement. Smith's comments came after the committee announced a new acquisition-focused task force charged with looking at vulnerabilities and threats in the defense industry supply chain. Reps. Elissa Slotkin (D-Mich.) and Rep. Mike Gallagher (R-Wis.) are leading the 90-day review that could be renewed.
Senate Armed Services Committee Chairman Jack Reed echoed Smith's remarks in February, saying that everything put in the budget needs to be justified: "There are steps that every service can take to save resources and reinvest those resources...that's the first step, what can we generate internally."
For Smith, it really comes down to one thing, he said: "Let's just figure out what we need, buy it, and make it work."