IT Modernization
Veterans Affairs Department officials testified they're continuing with plans to roll out their new electronic health record system in early 2020.
Data
The position will lead the watchdog's new Innovation Lab, soliciting new ideas and using data to help GAO better inform agencies and Congress.
Emerging Tech
New research suggests that white collar jobs are more likely to feel the impacts of artificial intelligence in the workplace than blue-collar positions.
Sponsor Content

Despite the slow and often uneven progress toward modernization, realizing the performance, security, and savings goals that have been set in the government IT space is possible.
Emerging Tech
Following the Air Force, Navy, and Marine Corps, the service hopes a small company can organize the data from decades-old maintenance logs.
CIO Briefing
The Trump administration has been slow to fill positions in its tech policy apparatus.
CIO Briefing
Language, resources and content have been changed since January 2017.
Ideas
No enterprise—whether a government, a military or a private company—can afford to be unprepared. 
Cybersecurity
The PROTECT Act would create a federal grant program to help small utility companies improve their digital defenses.
IT Modernization
Agencies are still figuring out the best way to establish and govern IT working capital funds two years after passage of the MGT Act.
Sponsor Content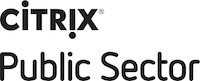 Governments exist in disparate and scattered IT environments aswarm with hybrid cloud and multi-cloud applications. How can one overcome silos and isolation?
Data
The bill calls for certain airlines and railroads to track harassment and assault of their workers and passengers and report incidents to the Transportation Department.
Emerging Tech
The plans for war above the atmosphere remain so tightly classified that industry can't start building the things that will be needed.
CIO Briefing
Just days after the Social Security Administration announced the impending end of a long-running telework pilot program for operations staff, the panel protected employees in the Office of Hearing Operations from a similar fate.
Cybersecurity
The overabundance of federal cybersecurity leaders is inhibiting the government's ability to rapidly respond to threats, according to Mark Bristow.