Ideas
The unicorn massacre unfolding today is exactly the opposite of what happened in 2000.
Policy
The Mind Your Own Business Act would expand FTC authorities and introduce comprehensive new protections for consumers' personal data.
Cybersecurity
The next iteration of the framework will be released in early November, according to Undersecretary for Acquisition and Sustainment Ellen Lord.
Sponsor Content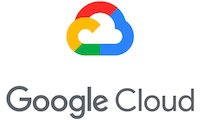 A new survey sheds light on the sentiment around today's cybersecurity readiness in federal government.
Presented by Google Cloud
Emerging Tech
The House Science, Space and Technology Committee moved a bill to reauthorize ARPA-E with additional funding, as well as new restrictions and oversight.
Ideas
Agencies must move to an integrated data-driven approach aimed at predicting and preventing cyber threats.
Emerging Tech
In quantum computers, generating more errors in a given operation may help reveal the right answer, according to new research.
Cybersecurity
The files included medical records, internal communications and other sensitive information dating back to 2016, the inspector general found.
CIO Briefing
The Oversight and Reform chairman was a "fierce advocate for the public interest," one observer says.
Emerging Tech
The agency said it is working on those policies while the technology is tested through pilot programs.
Sponsor Content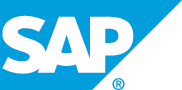 The public sector is experiencing colossal changes that challenge models of the traditional workforce. What obstacles are public sector organizations facing as they strive to implement a more purpose-driven model of government?
Cybersecurity
Sharing potential threats are critical for ensuring companies avoid shady vendors, but under current laws, firms that do so could wind up in court.
CIO Briefing
As part of the new policy, EPA will create an enterprise code inventory to classify the extent to which all custom-built software will be shared with other agencies and the general public.
Ideas
For too long, policy makers ignored the possibility that China could transform the U.S., rather than the other way around.
IT Modernization
The success of TurboTax relies on whether the U.S. government makes tax filing simple and free for most citizens.