Cybersecurity
The highly federated agency is looking for contactor assistance to hit enterprisewide security goals.
Acquisition
The tax collection agency is undertaking this recompete amid its broader push to overhaul the entire tech environment, which includes systems first stood up in the 1960s.
Artificial Intelligence
The Guidance Secure AI System Development brings together international perspectives and consensus on what the DHS secretary said could be "the most consequential technology of our time."
Sponsor Content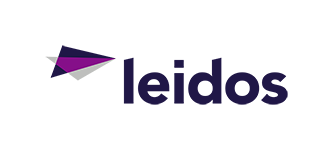 Through a flexible cyber range-as-a-service approach, Leidos' CastleClone leverages secure replicas to enhance cyber readiness.
Cybersecurity
The military branch must "fully account for new realities presented by cyberspace and the information environment," the inaugural strategy asserts.
Ideas
COMMENTARY | The AI most likely to cause you harm is not some malevolent superintelligence, but the loan algorithm at your bank.
People
During her more than 30 years in Congress, Rep. Anna Eshoo, D-Calif., has been a fierce advocate for net neutrality and a supporter of data privacy legislation that would protect consumers' personal information.
Artificial Intelligence
In a 3-0 vote, the Federal Trade Commission approved a resolution that will let agency staff issue certain demands when investigating artificial intelligence-based services and products for potential market violations.
Ideas
COMMENTARY | A multicloud approach to cloud computing is used for better data control, allows access to the best services from each provider, and offers more flexibility as IT leaders can optimize workload placement based on workload requirements.
Ideas
COMMENTARY | A quantum computing scientist explains an approaching milestone marking the arrival of extremely powerful computers.
Sponsor Content

DISA STIG for MySQL provides a detailed guide and is a key resource for deploying MySQL 8.0 Enterprise Edition server securely. It allows government agencies to leverage key features exclusive to MySQL Enterprise Edition.
Presented by TD Synnex/Oracle Partner
Acquisition
ANALYSIS | History looks to be repeating itself as the FBI keeps facing protests after each downselect phase and elimination of bidders.
Cybersecurity
The lab confirmed that it has been in touch with federal law enforcement agencies concerning the attack on its servers.
Artificial Intelligence
A report from a State Department advisory board on AI's impact on arms control, nonproliferation and verification warned that the tech "is likely to lower barriers to biological and chemical weapons development."
Artificial Intelligence
As agencies move to fulfill requirements laid out in Biden's AI executive order, workforce gaps remain "one of the biggest barriers" according to a White House official.