Ideas
It won't be a buzzword forever.
Cybersecurity
The decision came in the wake of a Supreme Court decision restricting law enforcement's use of such information.
CIO Briefing
The current executive director will be leaving by February.
Sponsor Content

GBC polled over 200 federal employees to assess perceptions, priorities, and the extent of Internet-of-Things (IoT) technology adoption at the top levels of government.
Emerging Tech
The legislation would require law enforcement agencies to obtain a warrant before conducting facial recognition surveillance.
IT Modernization
Amazon will fight over the $10 billion cloud contract that the Pentagon awarded to Microsoft in October.
Cybersecurity
Lawmakers pressed social media companies on whether they're devoting enough of their resources to stopping romance scams and disinformation. 
Cybersecurity
Before using tools provided under the Continuous Diagnostics and Mitigation program, agencies only knew about four of every seven devices that connected to their networks, according to program manager Kevin Cox.
IT Modernization
Three of the four initial focus areas are ready to move beyond the standards-setting phase to implementation, with GSA's payroll program leading the way.
Ideas
Agencies need quality operational data.
Sponsor Content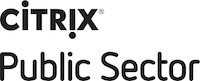 Governments exist in disparate and scattered IT environments aswarm with hybrid cloud and multi-cloud applications. How can one overcome silos and isolation?
Emerging Tech
The development could lead to better performing small satellites, biomedical implants and more.
CIO Briefing
How Scott Z. Burns tackled his feature directorial debut, a gripping film about the inquiry into the CIA's "enhanced interrogation" program
CIO Briefing
Lessons learned from the 2018 shutdown suggest government contractors should prepare all they can for a potential 2019 shutdown.
Emerging Tech
The low-powered presentation tool/dangerous children's toy is becoming a weapon of choice for protesters around the world trying to take down or disable surveillance tech.