Data
As the political stakes become clearer, more states are trying to motivate residents to participate in the census this spring.
By The Pew Charitable Trusts
Cybersecurity
The group will assess which firms can best detect and defend from adversaries that target banking transfers and ATMs.
Ideas
New technologies and a lack of regulation cause real and imagined problems. 
Sponsor Content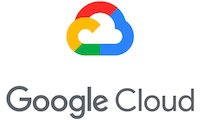 Cloud computing has come a long way in just a few short years. Not long ago, government leaders wrung their hands over the risk of putting agency data in the cloud. Now, many can't move to the cloud fast enough.
Presented by Google Cloud
IT Modernization
Agency officials hope it'll increase users' access to the watchdog's work.
Cybersecurity
The chairman of a House Oversight panel wants a briefing with Amazon officials about the consumer security tool.
Ideas
Circle back and kill me now.
Cybersecurity
One cybersecurity firm links the incident to a December attack on the Coast Guard.
Emerging Tech
The technology will help researchers determine ice seals from rocks and free up scientists from data notation.
Sponsor Content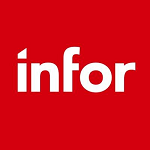 While advantageous, tapping emerging technologies isn't as simple as just turning them on and putting them to work.
Data
The Census Bureau this month switched the internet response system that respondents will use to complete the 2020 census questionnaire. The last-minute change worries the Government Accountability Office.
Emerging Tech
Homeland Security is looking for a technical solution to give border agents situational awareness about illegal watercraft and the potential risks of interdiction.
CIO Briefing
Acting Homeland Security Secretary Chad Wolf is using a 2005 law to override certain requirements.
Emerging Tech
The research agency is asking for insight and novel approaches to spark organ regeneration in mammals.