IT Modernization
A top official recently reflected on how insiders are transforming old-school approaches to tackle advanced cyber crimes.
Cybersecurity
The department is working to digitize the process for issuing, verifying and managing credentials like travel documents and employment authorizations.
Emerging Tech
Experiment by experiment, the company is weaving aircraft, ground vehicles, satellites, and the rest into a network that will someday give commanders unprecedented decision-support options.
Sponsor Content

Despite the slow and often uneven progress toward modernization, realizing the performance, security, and savings goals that have been set in the government IT space is possible.
Ideas
Putting monopoly-style regulations from the 1930s on the competitive broadband sector won't work.
IT Modernization
Clunky systems may contribute to medical professionals' burnout.
Ideas
It won't be a buzzword forever.
Cybersecurity
The decision came in the wake of a Supreme Court decision restricting law enforcement's use of such information.
CIO Briefing
The current executive director will be leaving by February.
Emerging Tech
The document refocuses objectives from the country's 2016 computing plan.
Sponsor Content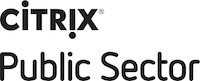 Governments exist in disparate and scattered IT environments aswarm with hybrid cloud and multi-cloud applications. How can one overcome silos and isolation?
Emerging Tech
The legislation would require law enforcement agencies to obtain a warrant before conducting facial recognition surveillance.
IT Modernization
Amazon will fight over the $10 billion cloud contract that the Pentagon awarded to Microsoft in October.
Cybersecurity
Lawmakers pressed social media companies on whether they're devoting enough of their resources to stopping romance scams and disinformation. 
Cybersecurity
Before using tools provided under the Continuous Diagnostics and Mitigation program, agencies only knew about four of every seven devices that connected to their networks, according to program manager Kevin Cox.