Data
The intelligence community's research agency wants to develop technology to anonymize voices recorded by electronic devices and help safeguard privacy.
IT Modernization
The Department of Veterans Affairs needs to rely on more advanced automation tools in its processing of veterans' benefits to meet an expected "tidal wave" of PACT Act-related claims.
Data
Tech think tank ITIF wants the White House to revive the Trump-era Federal Data Strategy, which it says has "stalled" with a lack of leadership support.
Sponsor Content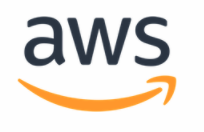 Increase speed to mission with Amazon Web Services
Ideas
An existing program that supports remote classified work could help solve an ongoing talent retention challenge for Gen Z feds.
IT Modernization
A class action lawsuit filed last week alleges that the federal government's 401(k)-style retirement savings program repeatedly failed to pay out participants' withdrawal and loan requests for months following the transition to a new recordkeeping vendor.
Emerging Tech
Officials held up the H2Rescue as an example of sustainable, emerging technologies that can be developed and deployed by leveraging interagency and public-private partnerships. 
CXO Briefing
The Defense Information Systems Agency's Workforce 2025 framework is designed to help the agency attract and retain a workforce that "adapts to the ever-changing landscape of IT and cyberspace."
Ideas
Artificial intelligence could manipulate the masses.
Emerging Tech
The Transatlantic Technology and Trade Council spent last week laying groundwork for unified action on new technologies worldwide.
Sponsor Content

As federal leaders search for solutions to maximize productivity, they can begin to look toward leveraging managed print services (MPS).
Policy
The interim rule amends the Federal Acquisition Regulation to include a ban on the use of TikTok by government contractors and vendors. 
Emerging Tech
The nation's space agency is leveraging emerging technologies that could potentially provide up to an hour of advance notice of an incoming tsunami to coastal communities. 
Cybersecurity
The North Korea-affiliated group Kimsuky's email attacks targeted research and media organizations.
IT Modernization
In a Thursday keynote, Sonny Hashmi talked about the future plans for the single sign-on following a bombshell watchdog report about the program in March.