Emerging Tech
Experimentation is key to the Utah chief information officer's expanded use of artificial intelligence.
Ideas
How much do you really tell your kids about online safety?
Ideas
So far, attempts to build supercomputer brains have not even come close.
Sponsor Content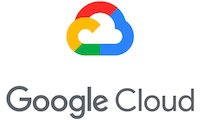 A new survey sheds light on the sentiment around today's cybersecurity readiness in federal government.
Presented by Google Cloud
Policy
Twenty states considered bills to allow independent repair shops and tinkerers to fix broken smartphones, laptops and other equipment.
By The Pew Charitable Trusts
Emerging Tech
The agency is accepting applications through grants.gov. 
Cybersecurity
The Enterprise Identity Service would let Pentagon officials oversee the access credentials and online activity of every user who touches its networks.
Emerging Tech
The U.S. Army is determined to field a mid-sized combat robot vehicle, but the prototypes are outstripping the datalinks that would connect them.
Emerging Tech
The agency is also interested in learning how body cameras could be integrated with its facial recognition program.
Data
The bill would require the National Oceanic and Atmospheric Administration to share more weather modeling data with third parties and review possible innovations.
Sponsor Content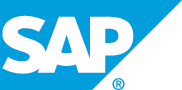 The public sector is experiencing colossal changes that challenge models of the traditional workforce. What obstacles are public sector organizations facing as they strive to implement a more purpose-driven model of government?
CIO Briefing
Six winners among 26 finalists will be recognized at the "Oscars of government service."
Ideas
So how far away are we from a machine uprising?
Emerging Tech
The agency CIO said he's looking for someone to provide critical technical insights and accelerate the office's robust AI-driven efforts.
Cybersecurity
A Congressional field hearing in Illinois highlighted how far states and local jurisdictions have come since 2016, and how far they have to go.