Author Archive
William D. Eggers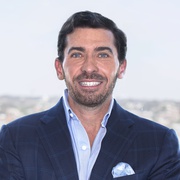 Ideas
Agencies are handicapped by outdated management rules—it isn't a worker problem, it's a system problem.
By

William D. Eggers and John O'Leary
Ideas
Cognitive technologies could free up hundreds of hours of government employees' time.
By

William D. Eggers and Peter Viechnicki
Data
Some countries have invested in uniform digital identity with success. Their experiences can provide a roadmap for governments navigating the earlier stages of the journey.
---
News
Technology was supposed to transform government 15 years ago; an "era of electronic government" was poised to make government faster, smaller, digitized and increasingly transparent.
Ideas
No government organization will succeed in today's fast-changing environment without a cohesive digital strategy.
By

William D. Eggers and Greg Pellegrino
Emerging Tech
The proliferation of Internet-connected devices represents a new way of working.
By

William D. Eggers, Max Meyers and Claire Niech
Emerging Tech
Space exploration is evolving from a government-led venture to a rich collaboration with the private sector.
By

William D. Eggers and Paul Macmillan

, Deloitte
IT Modernization
Industry has become 50 percent more productive over the last two and a half decades while government has become less productive.