Author Archive
Patrick Tucker
Technology Editor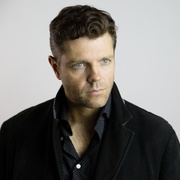 Data
App gives recruiters a tool to monitor how their recruits are shaping up before shipping out.
Emerging Tech
From drone-deployed 5G networks to digital twinning, a small 5G pilot is rewriting the rules for battlefield connectivity.
Emerging Tech
The command has goals for 2025 and 2030, but wants more guidance from the Pentagon.
By

Kevin Baron and Patrick Tucker
---
CXO Briefing
The Russian military wrote the book on tactical drones in 2014. Now its leaders are begging foreign partners and regional officials to help replace downed UAVs.
CXO Briefing
Commandant sees empowered battlefield commanders, and new support roles further from the front lines.
Cybersecurity
A recent attack on a rare-earths processor shows a new facet of information warfare: weaponized NIMBYism.
Cybersecurity
Ground commanders have been unable to capitalize on at least one previous cyber strike.
CXO Briefing
The Pentagon has long espoused "knowledge-based acquisition," but doesn't insist on it.
CXO Briefing
Legal ambiguity may have crippled DHS's new board from the start.
Emerging Tech
Radio data collected from space is the next frontier.
Emerging Tech
Agency also sending new special spy drones to Eastern Europe.
Emerging Tech
Today's battlefield data is helping smart machines model the wars of the future.
Emerging Tech
March test 'one of the biggest steps we've seen' in development of new hypersonic weapons, company officials say.
CXO Briefing
An increasingly complex security environment is complicating the Pentagon's efforts to ease tech firms' frustrations.
Emerging Tech
Pursuing China, the Pentagon aims to bump spending for artificial intelligence and 5G.
Emerging Tech
Russian entrepreneurs and investors who have known each other for years are finding themselves on opposite sides of Putin's war.
Emerging Tech
The US, China, and Russia are locked in a high-tech race to perfect new nuclear capabilities, rendering some Cold War safeguards obsolete.
Cybersecurity
Its diplomatic efforts in tatters, its agencies beset by cyber vigilantes, the Russian government is still choking off the information that fuels its homegrown protest movement.
CXO Briefing
As Kremlin limits access to Twitter and Facebook, Western observers say the tech companies' moves are years late.
Cybersecurity
Wednesday's denial-of-service attacks on government, financial sites resemble earlier ones attributed to Russia.