Author Archive
Ines Mergel
Contributor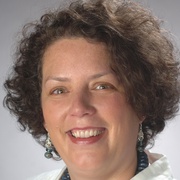 Dr. Ines Mergel is assistant professor of public administration and international affairs at Syracuse University's Maxwell School of Citizenship and Public Affairs. She studies the strategic, managerial, and administrative aspects of the use of new technologies in the U.S. federal government. Ines is the author of
"Social media in the public sector."
Read her blog:
http://inesmergel.wordpress.com
, and follower her on Twitter:
@inesmergel
Ideas
Philadelphia's Chief Data Officer Mark Headd describes the tangible benefits of open government.
Ideas
Report focuses on the necessary people skills and organizational processes.
Ideas
Citizens are demanding a more responsive government.
---
Ideas
Most viewers of #GangnamStyle don't understand a single word of it.
Ideas
Candidates seem to think so.
Ideas
Agencies are finding that social media can be a powerful tool.
Ideas
Agencies need to understand online social interactions beyond the number of Twitter followers or Facebook likes.