Author Archive
Elizabeth Howe
Assistant Editor, Defense One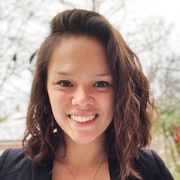 Elizabeth Howe is assistant editor at Defense One. Born on Andrews Air Force Base, Md., she moved with her Air Force family 16 times in 18 years. She earned a B.A. and M.A. at Virginia Tech and has experience in defense journalism, social media management, and podcasting. She is also zookeeper to two dumpster cats and a German Shepherd.
CXO Briefing
Two years after the pandemic sent DOD into "maximum telework," Thursday's memo points the way toward a new new normal.
By

Bradley Peniston and Elizabeth Howe
CXO Briefing
The strategy includes a list of tangible objectives but no corresponding cost estimates.
CXO Briefing
As threat worries subside, one sergeant has nearly half a million followers on the China-based app—and the Army wants her advice.
---
CXO Briefing
Pentagon officials say the caged dogs in viral photos aren't military working dogs, all of which were evacuated.
CXO Briefing
Fully vaccinated DOD personnel are no longer required to wear a mask at Defense Department facilities.