Author Archive
Bob Brewin
Editor at Large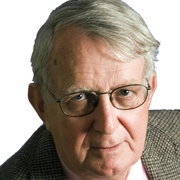 CIO Briefing
Other items on the Army's to-do list: Boosting battery life and transmitting power
CIO Briefing
The Army is seeking new dental software. It needs to have dynamic scheduling capabilities, according to contracting docs.
---
CIO Briefing
U.S. military plans to lease a 622 megabit terrestrial circuit from Europe to Liberia.
CIO Briefing
The new system will be built on commercial standards for viewing medical images, including X-rays, CT body scans and MRI brain scans.
CIO Briefing
Four teams of contractors are vying for the electronic health record system contract – and the $11 billion prize attached.
IT Modernization
BlackBerry devices in use by the Defense Department total 85,000 -- 10 times the number of Apple and Android devices.
CIO Briefing
Orbital Sciences Corp. tried to launch a mission to the International Space Station using rocket engines built four decades ago
CIO Briefing
The networks the Army is setting up in West Africa will support both military users and NGOs, such as Doctors without Borders.
CIO Briefing
Two new GPS sets pack enhanced anti-jam features. The latest launch is this week.
CIO Briefing
The $289 million system double counts blood inventory.
CIO Briefing
Top leaders will discuss ongoing support operations during a live broadcast.
CIO Briefing
The system seems designed to frustrate Vietnam vets.
Cybersecurity
Veterans Affairs experiences 55,000 malware attacks a day, agency official says.
CIO Briefing
The new user interface includes patient "newsfeed."
CIO Briefing
The Navy sees hundreds of millions of dollars in savings over the Next Generation Enterprise Network.