US Army Will Provide Wi-Fi for NGOs in the Fight Against Ebola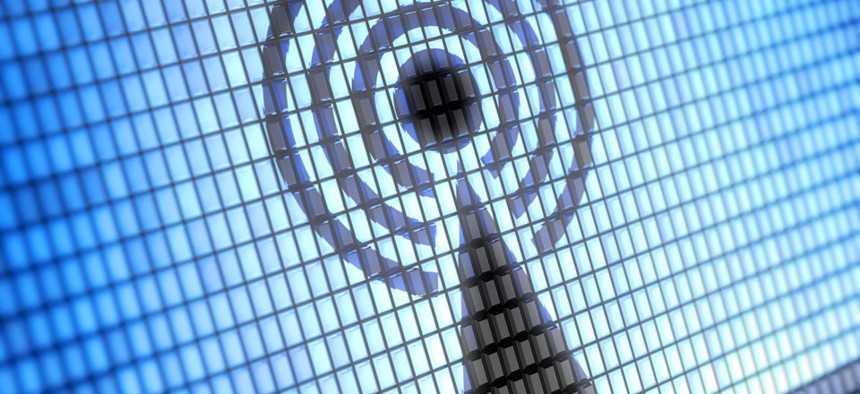 The Defense Department has started to beef up systems needed to support troops and nongovernmental organizations engaged in the Ebola fight in West Africa, including email, video and satellite systems.
The Defense Information Systems Agency last week turned on a node of the Blue Force Tracking System over West Africa, which transmits feeds from GPS receivers over satellites to a central node to pinpoint locations. This will enable real-time messaging and location-status information for vehicles and individuals.
The system, part of the Army's Warrior Information-Tactical battlefield network – or WIN-T network – will be used by the 4,000 soldiers from the 101st Airborne Division when they deploy to West Africa this month, said Lt. Col. Joel Babbitt, the WIN-T product manager.
The networks the Army is setting up in West Africa will support both military users and NGOs, such as Doctors without Borders, Babbit said. 
WIN-T will provide the NGOs "with the communications reach-back that will allow them to coordinate their efforts as an entire task force," he said. "It will make our response to the Ebola crisis much more coordinated and much more effective."
Lt. Col. Michael Olmstead, product manager for the Joint Battle Command-Platform, which manages BFT, said the Army has set up commercial Internet enclaves the NGOs can use with a hub in Landstuhl, Germany. These hubs will provide reach-back access to the Army's global information network to transmit voice and data.
"Since they are commercial enclaves, you can go and buy commercial items like a WiFi hotspot, plug them in directly, and you instantly have a connection," Babbitt said. "The Army is providing the communications backbone for what is inherently a civil response. As engineers flow in to build treatment facilities, they will be operating directly with these NGOs, so the ability to provide a common backbone via commercial internet is critical to an assistance response task force."
The Army plans to deploy WIN-T in packages to West Africa, including network nodes and command post systems. The Army also accelerated efforts to upgrade units' modems, allowing for higher bandwidth to support the anticipated demand for medical information and other data.
The modem upgrade, like the drive to expand commercial Internet capability for expeditionary signal battalions, was already underway prior to Operation United Assistance – so the Army was poised for rapid response.

"It highlights the importance of continually modernizing the network so that you can provide these sorts of capabilities when required," Babbitt said.
Tracy Sharpe, a DISA spokeswoman, said the agency is providing long-haul communications capabilities to extend Africa Command networks and DISA Enterprise Services, such as email and video, to West Africa. 
DISA has also stood up a "community of interest," within its All Partners Access Network to enable unclassified information sharing with other DOD entities, interagency partners, NGOs and coalition partners. 
APAN is a DISA-managed unclassified collaboration platform accessible via the commercial Internet for groups who don't possess access to traditional DOD systems and networks.
(Image via Pavel Ignatov/Shutterstock.com)