Author Archive
Amelia Gruber
Senior Editor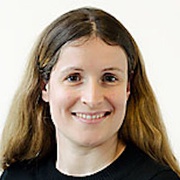 Amelia Gruber covered management and contracting for Government Executive for three years before becoming an editor. She also has worked as an editor at Roll Call newspaper and as a research assistant at the Urban Institute. She holds a bachelor's degree from Carleton College, with a major in economics, and a master's degree from the Medill School of Journalism at Northwestern University.
CIO Briefing
Survey results show those who have been doing their jobs remotely are happier and feel they are just as productive. 
CIO Briefing
President asks Congress to dramatically increase the size of stimulus checks.
CIO Briefing
Special counsel releases guidance on what counts as "on duty" while working from home, and what not to do during video conferences.
---
CIO Briefing
Work trips to areas with community spread of the virus should only be undertaken if they are critical to protecting life and property, OMB says. 
News
Agencies will have about six months to establish formal policies on working outside the office and to notify eligible employees.
News
Measure advances over GOP objections that it is costly and gives feds another "perk" when they already are better off than other workers.
News
Strengthening project management is one of four main objectives of a 33-part action plan.
CIO Briefing
Scores improve in making services more efficient and measuring program performance.
CIO Briefing
Defense strategy for moving work down the East Coast is solid, but implementation will be tricky, GAO says.