Author Archive
Adam Mazmanian
Executive Editor, Nextgov/FCW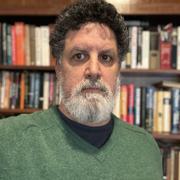 Adam Mazmanian is executive editor of Nextgov/FCW. Before joining the editing team, Mazmanian was an FCW staff writer covering Congress, governmentwide technology policy and the Department of Veterans Affairs. Prior to joining FCW, Mazmanian was technology correspondent for National Journal and served in a variety of editorial roles at B2B news service SmartBrief. Mazmanian has contributed reviews and articles to the Washington Post, the Washington City Paper, Newsday, New York Press, Architect Magazine and other publications.
Cybersecurity
The cyber agency is once again asking agencies to update their software.
People
After more than 14 years in the federal government, André Mendes is returning to his home state of Texas for a county CIO post.
Cybersecurity
The hacking group CyberAv3ngers is actively targeting an Israeli-made automation system in wide use in the water and wastewater sector.
---
Cybersecurity
The FITARA scorecard could become a vehicle for measuring agency progress against the administration's software security goals.
Cybersecurity
The company revised its earlier reporting on the scope of the breach, but said that data on users of high-impact federal and DOD systems was not compromised.
Cybersecurity
The highly federated agency is looking for contactor assistance to hit enterprisewide security goals.
People
This year's class of Rising Stars has been selected both for their accomplishments over the past year and for their leadership potential.
Acquisition
Expect a return to pre-pandemic IT spending levels in the coming years, the trade group warned.
Digital Government
The Biden administration is targeting 2,786 MHz of spectrum to study for possible sharing or reallocation to commercial users.
Digital Government
The leadership team around new House Speaker Mike Johnson removed the bill — which would have defunded GSA's digital services team, 18F — from floor consideration because of an intra-party policy dispute.
Acquisition
A new administration push is underway to leverage procurement data and purchasing power to generate savings.
People
Harry Coker, the Biden Administration's choice to lead the Office of the National Cyber Director, said he'll draw on his experience as a program manager to make sure agencies hit their milestones on implementing the government's cyber strategy.
Cybersecurity
The company says it will "vigorously oppose" the lawsuit.
People
The deadline for submissions is Dec. 31, 2023
Artificial Intelligence
The long-anticipated executive order on artificial intelligence is broad, detailed and expansive, but the White House wants Congress to do more.
Acquisition
The cloud security program is being restructured to respond to the proliferation of cloud offerings.
Cybersecurity
A contracting notice indicates that the Defense Department is looking to compete the service that protects its systems from web-based attacks.
Digital Government
The ruling frees up federal agencies to contact social network platform owners about content moderation issues and other matters, pending the resolution of a court case.
Acquisition
In a case with echoes for the U.S. market, Great Britain's competition regulator is investigating cloud vendor lock-in.
Digital Government
The pending legislation looks to reduce burdens on users interacting with government while scouting opportunities for cross-agency collaboration.