Booz Allen to pay $377M over improper billing allegations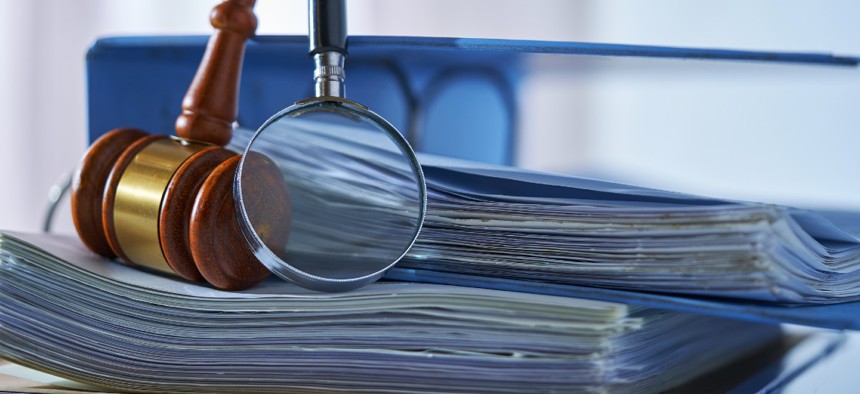 Booz Allen Hamilton has agreed to pay $377.5 million to settle a lawsuit accusing the company of improperly billing the U.S. government for indirect costs between 2011 and 2021.
The Justice Department said Friday that the civil settlement resolves allegations that Booz Allen was charging the government for such costs that should have been billed under the firm's commercial and international contracts.
Other allegations involved a lack of disclosures to the U.S. government on how the firm accounted for those costs, according to the settlement agreement.
Justice started its investigation into the allegations in 2016 in response to charges levied by Sarah Feinberg, a former Booz Allen employee who resigned from Booz Allen that same year and filed a whistleblower allegation.
Feinberg filed the complaint under the False Claims Act and stands to receive $69.8 million in connection with the settlement that "represents one of the largest procurement fraud settlements in history," U.S. Attorney for D.C. Matthew Graves said in the Justice announcement.
Booz Allen first disclosed this investigation and a parallel criminal probe in 2017, cautioning investors at the time that a resolution to the matter may take years to happen. Justice ended the criminal investigation in 2021 with no charges.
"Booz Allen has always believed it acted lawfully and responsibly. It decided to settle this civil inquiry for pragmatic business reasons to avoid the delay, uncertainty, and expense of protracted litigation," the company said in its own statement Friday. "The company did not want to engage in what likely would have been a years-long court fight with its largest client, the U.S. government, on an immensely complex matter."
"The company fully cooperated with the government and is pleased to move forward."
In January, the company told investors it recorded a $350 million reserve in anticipation of a potential settlement pending further negotiations with Justice.
Revenue in Booz Allen's most recent fiscal year totaled $9.26 billion with net income of $271.2 million.