Tech Trade Group: 114th Congress Was Good For Tech—And the Next One Needs to Be Too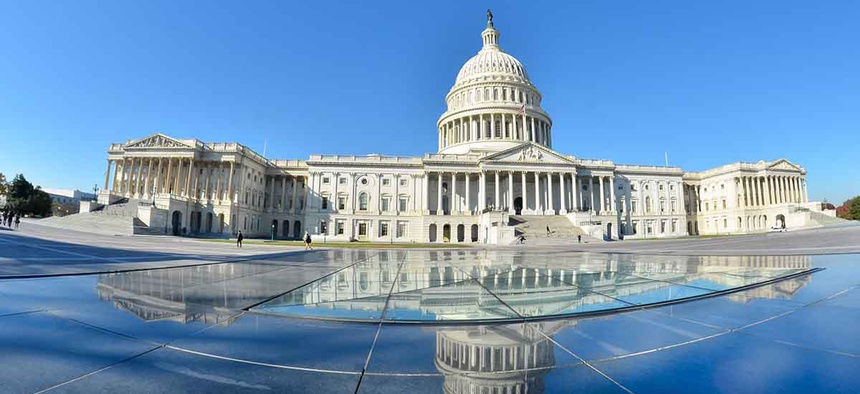 The 114th Congress delivered meaningful technology legislation despite a divided government, and the 115th Congress has a chance to capitalize on significant momentum, according to the Information Technology Industry Council.
ITI, a trade group representing dozens of large tech companies, in a blog post praised the Congress for the bipartisan USA Freedom Act, cybersecurity legislation, trade secret-protecting legislation and the Every Student Succeeds Act, which promotes careers in science, technology, engineering and mathematics for students.
In the wake of the Office of Personnel Management hack, the 2015 Cybersecurity Act enhanced information sharing around security vulnerability, "and should be a valuable tool to help defend against growing and sophisticated cyberattacks" once fully implemented, ITI said.
» Get the best federal technology news and ideas delivered right to your inbox. Sign up here.
One piece of legislation that didn't make the cut was the Federal Information Technology Acquisition Reform Act, or FITARA.
While the bill technically passed in the 113th Congress, execution and implementation of the bill occurred under the 114th Congress. That included a series of FITARA scorecards, hearings and bipartisan oversight expected to carry over to the next Congress, too.
ITI believes the next Congress, coupled with a Trump administration, can continue the forward momentum in tech legislation.
"The members of the 115th Congress have a historic opportunity to seize the momentum by reforming our anti-competitive tax code to make it work to grow our economy, open new markets with fairer trade deals, and to reform the way the federal government purchases and utilizes technology to do its job more effectively on behalf of the American people and protect our national security," the post states.