Innovation After Hours: Check Out Nextgov's Newest Event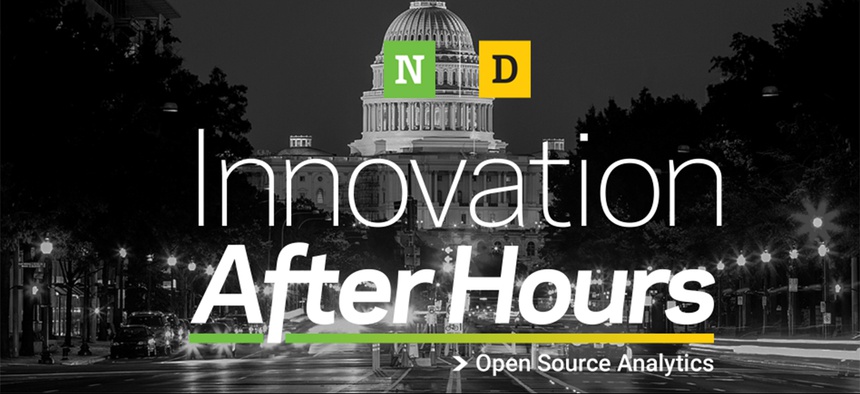 We've themed our first program in this series of events around open source and analytics.
At Nextgov and Defense One, we like our cocktails served over a mix of technology, engaging talks, cool use cases and as much networking as we can muster after the work day.
That's why we've launched our newest event, Innovation After Hours, providing another meet-up mechanism for like-minded techies, with our first event scheduled Sept. 22, 5:45-7:30 p.m. at the Impact Hub.
We've themed our first program in this series of events around open source and analytics—technologies that are top of mind for many in government unpacking the White House's federal source code policy or looking to add tech value to their respective missions.
As part of our informal program, we'll have two sessions.
The first spotlights some of 18F's techies, including innovation specialists Laura Gerhardt and Jay Huie and procurement specialist Randy Hart. For those not clued in yet about the Obama administration's tech wing within the General Services Administration, 18F makes open source the default rather than simply an option. Its take is one many in government could learn from.
We'll also host a second session led by Eric Hysen, digital services lead for the Homeland Security Department. While DHS' mission includes national security and many classified and sensitive information and programs, the agency also makes effective use of open source applications and analytics that helps it meet mission. Where does open source play in the national security space? Hysen has some answers.
Your mission, should you choose to accept it, is to attend—and bring questions. We want Innovation After Hours to be as informative and interactive as possible, and we encourage as much audience Q&A as we can get.
For more information and to register, check out our website.