sponsor content What's this?
Building Better Community Involvement with AI-Powered Virtual Agents in the City of San Jose, CA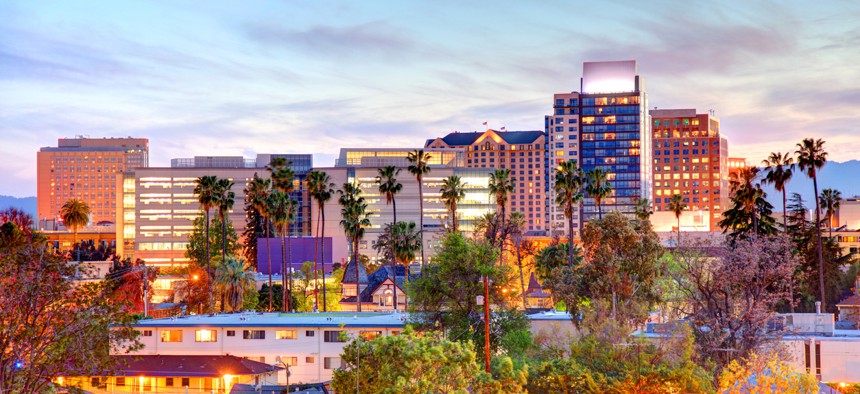 Presented by Google Cloud

From answering an increase in calls to beautifying the city, AI-powered virtual agents helped the City of San Jose better serve constituents and improve community engagement.
Government leaders today are actively looking for ways to make services more equitable and accessible. One of the easiest ways to do so is ensuring timely access to information in a way all residents can understand. Multilingual virtual agents are powerful tools in this effort.
Providing government services to one of the most diverse cities in the U.S. requires a special approach. In San Jose, California, around half the population speaks Vietnamese or Spanish as a first language, and there are nearly 100 different languages spoken among the overall population.
Before the pandemic, the free translation services the city initially tried often produced inaccurate, and even culturally offensive, results. City leaders also struggled to fully serve residents who did not have access to digital devices or were not comfortable using them, as well as the many who needed to engage but whose only available time was after call center hours ended.
All that is changing thanks to a multi-year partnership with Google Cloud, in which the city teamed up with the AI leader with the aim to make government services and information more accessible to all constituents. In the past two years, San Jose leaders have leveraged artificial intelligence and machine learning to address staffing challenges, connect with residents from diverse backgrounds and bring greater equity in services to those falling through the cracks.
"The idea that technology allows us to have a more human experience, to me, the game-changing part of this," says Alexis Bonnell, Google Cloud strategic business executive for the Public Sector team.
The Power of Virtual Agents
During the pandemic, the city of San Jose experienced an uptick in the number of queries it was receiving from its constituents via several channels, including phone, SMS messaging, app sessions and city and department websites. Largely, however, it saw an increase in the number of calls. This meant a heavier burden for call center staff, but also with call centers closing at 5 p.m., it meant that many people were unable to access basic government services when they needed them. It also resulted  in the information those people can provide to the city, like potholes or street lamps that require maintenance, were also falling through the cracks. Essentially, call centers were proving inefficient for both staff and constituents – and unfortunately it often fell through the cracks in the areas that needed support the most. 
For San Jose, virtual agents played a large role in solving these problems. San Jose city leaders partnered with Google Cloud to leverage AI and machine learning to better handle constituent calls and web queries, specifically by enhancing its 311 call center and app. As calls about these issues increased during the pandemic, call center and customer service staff struggled to keep up with the reports.
Google Cloud's Dialogflow, an AI-based lifelike conversational virtual agent that routes concerns to the correct department and can respond to basic questions, helped the city field the volume of calls more effectively. Once the 311 solution was implemented and enhanced with AI, it quickly relieved the 911 center from volumes of non-emergency calls about illegal dumping, streetlights that needed changing and potholes that needed repair. The system now receives well over 400,000 queries a year with slightly more in the app as by phone.
"Using Google Cloud Contact Center AI, we have been able to effectively manage the calls we receive 24/7 and communicate with residents who speak Spanish as well as English," Driessen said in a recent article about the work. "No matter which channel one of our residents chooses to use to reach out, we can serve them efficiently."
But the use of AI didn't end there, the city also leverages virtual agents for "note taking" types of tasks.
"Why should someone manually take an address to go pick up a car?" asks Manuel Fernandes, an account executive at Google Cloud, where he partners with government agencies to transform and evolve their organization by leveraging hybrid and multi-cloud platforms. "Why not have the constituent provide the address, description of the car and location and then the city can just send someone to pick them up on their route? Because voice is probably the easiest medium for people to communicate, technology that uses voice translators in ways like this are growing."
Moreover, the city also tapped AI to enhance their translation services. The city's original solution had poor accuracy and often provided results that inadvertently used culturally incorrect wording. Enter Google Cloud and SpringML, which partnered to provide San Jose's residents with AutoML Translation.
"Thanks to the greater accuracy of translation supported by Google Cloud services, we were able to leverage the expertise of a small pool of community members to evaluate translations and co-create the best phraseology," Jerome Driessen, former chief technology officer for the City of San Jose, in the article. "AutoML Translation and Glossary proved to be a powerful combination that pushed us closer to our goals."
Bonnell explained, "Many government leaders want to embrace diversity and inclusion but don't know where to start. By simply starting with great translation they can make more practical gains in one week to driving inclusion than almost anything else that can be done. After all, if you're not speaking someone's language, they are not being included."
An AI-Enhanced Community
Compared with expanding staffs or increasing budgets, virtual agents, which can speed response times and help agencies or contractors meet compliance goals, are an incredibly enticing way to go for government organizations, Bonnell says. "The technology is there, the will of the community is there and it's not hard to get started," she says. "Once you realize how easy it is and how much partnership you could get from an organization like Google, it's just much  less daunting, you can simply start with your frequently asked questions."
The ability of residents to connect with government services when they need them ultimately impacts the extent to which community members take pride in the area they live in.
Satisfaction with the approach is so high, that it's extending to other places, adds Fernandes. As San Jose's constituent services have matured, residents are experiencing easier access and quicker response times. People have more of a sense that their voice matters.
"This is all about really allowing people to exercise that sense of pride and civic responsibility," Bonnell says. "They get to see their community to be safe and clean and a more desirable place to live, because they made the call to request assistance from the government. What is more critical is the way that reinforces faith or the promise of the government to be there to respond. Someone reports it, and it gets cleaned up, it might seem like a small step but it is what helps people believe and trust government."
Learn more about how Google Cloud can help your government fuel more effective community engagement.