VA's health record 'reset' has budget fallout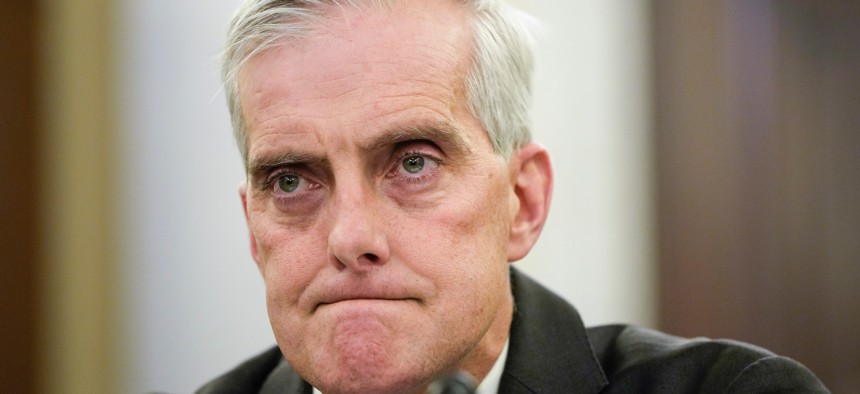 The recently announced "reset" of the Department of Veterans Affairs' massive electronic health record replacement project means changes to the agency's spending plan for the current fiscal year and beyond.
VA Secretary Denis McDonough told a Senate Appropriations subcommittee on Wednesday that there is $400 million budgeted for the Electronic Health Record Modernization program that the agency won't need while it suspends new rollouts of the Oracle Cerner health record system and focuses activity on improving system performance at the five clinical sites where the system has already been deployed. 
"We'll want to work through with you the specifics on the FY24 request," McDonough told lawmakers on the Subcommittee on Military Construction and Veterans Affairs. "But the bottom line is I think it stands to reason that that request will look different."
McDonough added:  "The whole point of this reset is [to] clear away everything else. Let's focus on the five. Let's get it right. And then, we'll talk about onward deployment."
The EHRM program was funded at $1.76 billion in 2023. Ahead of the program reset, which was just announced on April 21, VA had been seeking $1.86 billion to fund the program in 2024. Costs for the program are divided between payments to Oracle Cerner for the software license, infrastructure enhancements and end-user device acquisition to support the new product, and program management.
McDonough's testimony came one day after a systemwide outage that affected both the VA and DOD systems for 224 minutes – the first such outage in seven months, according to the secretary.
"I am extraordinarily frustrated with this. I know our providers and our veterans in Washington and in Oregon and in Ohio are extraordinarily frustrated with this," McDonough said.
VA is also in the midst of negotiating a five-year option period for the Oracle Cerner contract. The initial period of performance on the original contract expires in the middle of May. 
The agency's chief acquisition officer told senators on the Veterans Affairs Committee at a hearing in March that they are looking to add more enforcement mechanisms to hold Oracle Cerner accountable for system problems, including failure to hit uptime targets.