Senate bill looks to software licensing for cost savings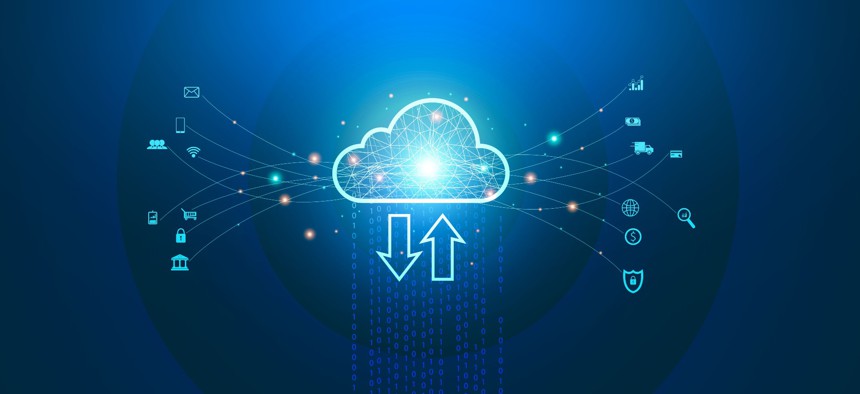 A follow-on to the Megabyte Act of 2016 would give agencies new requirements for enterprise software licensing.
Legislation in the works in the Senate would press federal agencies to more aggressively seek out savings in their software portfolio by adopting enterprise licensing, rooting out interoperability problems and by measuring actual software use in order to identify potential inefficiencies in software purchasing.
The legislation from Sen. Gary Peters (D-Mich.), the chairman of the Senate Homeland Security and Government Affair Committee, is still in draft form and hasn't yet been introduced. 
The Strengthening Agency Management and Oversight of Software Assets (SAMOSA) Act is a follow-on to the bipartisan 2016 Megabyte Act, which required agencies to maintain accurate software inventories with an eye to reducing costs and eliminating redundancies. Peters was a co-sponsor of that legislation.
Agencies were quick to accommodate the demands of the Megabyte Act. In July 2020, 23 out of 24 large agencies received a grade of 'A' on the software licensing component of the biannual Federal IT Acquisition Reform Act scorecard. The new legislation describes the Megabyte Act as "incredibly successful" and noted that agencies have reported more than $450 million in software cost savings since the law took effect.
The draft legislation, which was obtained by FCW, would require federal agencies to report in more detail on their software assets, spending and utilization rates and share their findings with agency inspectors general. The bill also requires agencies to compile detailed lists of software holdings arranged by vendor and share information on software that has been acquired but is not in use and report on software interoperability challenges and solutions.
Under the terms of the bill, agency IGs will use this data to compile detailed reports on software expenditures, efficiencies and redundancies and help devise strategies to adopt enterprisewide licensing where it is not already in place. Additionally the bill looks to help "minimize" licensing restrictions that can impact the ability of end users to operate software across operating systems, servers and cloud service providers. This last provision appears to be an effort to curtail the ability of legacy vendors to leverage their large enterprise user base to make applications fielded by rivals to be costly and difficult to operate. Such a move would potentially impact companies like Microsoft and Oracle with large on-premise customer bases.  
An industry source who is familiar with the legislation told FCW that the bill could "open up the aperture for folks to get out of contracts they're struggling with and open up opportunities to reallocate agency spending on long-term contracts in a way that allows for more modern investments." The source also said that the bill isn't necessarily intended to move the overall enterprise software market but to "do what is best for the government customer and the taxpayer."
Michael Garland, a lawyer specializing in government procurement issues, told FCW that he supported the interoperability aims of the legislation but is concerned that enterprisewide licensing requirements could end up favoring incumbent players.
"While the intent to save money by consolidation around enterprise licenses is a reasonable desire, the concern is  – are they going to create more vendor lock than we already have," Garland said.
The legislation looks to build on cost savings and consolidation at agencies by eventually establishing governmentwide adoption of enterprise licenses for some of the most widely used software and by establishing acquisition policies that take interoperability of software across operating systems and cloud platforms into account. The bill also calls for data on software procurement, use and management to be incorporated into the Federal IT Dashboard and to form a part of agency capital planning guidance.
The legislation was first reported on Friday by FedScoop and Bloomberg.