OPM gives agencies guidance for a new program to rotate cybersecurity employees across agencies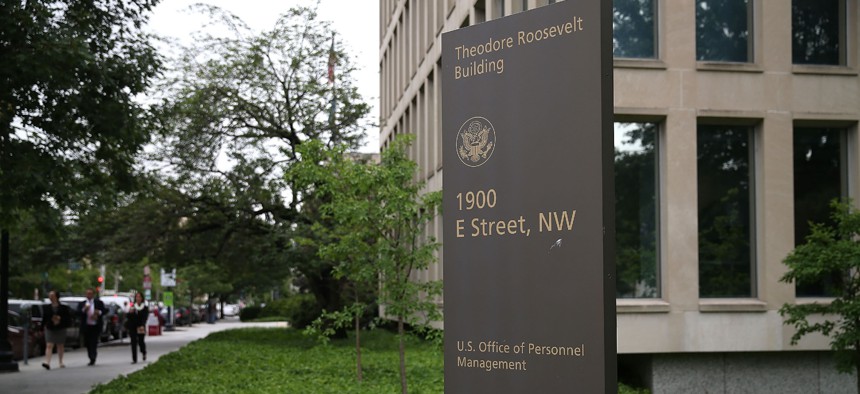 The Office of Personnel Management issued guidance Friday for agencies to implement the new Federal Rotational Cyber Workforce Program, meant to give government employees working in cybersecurity the opportunity to take details at other agencies. The program comes from a bipartisan law passed last year.
The new program comes as the government and industry continue to contend with a shortage of cybersecurity workers. In 2022, there were 755,743 job openings for cybersecurity professionals nationwide, according to Cyberseek, a tool backed by the National Institute of Standards and Technology. In the public sector, there were 45,708 openings.
"The program will help federal agencies continue to enhance their cyber workforce by developing critical cyber skills and creating environments where employees have ongoing learning and development opportunities," OPM Director Kiran Ahuja wrote in the new memo to agencies. "Cyber rotations help advance career opportunities and support employee engagement, satisfaction and retention."
The guidance lays out the basics of employee and agency participation in the program. 
Feds have to be working in jobs coded as cyber-related to participate in details to other agencies that last at least six months, with the option of going up to a year. 
To participate, interested feds will need a sign-off from their own agency before they apply to opportunities in other agencies. They also need the necessary security clearances and a rating of at least "fully successful" on their most recent performance review. 
Once they are cleared for the program, cyber feds will be able to apply for details in other agencies at the same, lower or higher grade levels.
Interested individuals will be able to look for advertisements for open spots at other agencies every November, when the program will have a coordinated, government-wide open period — although agencies are also free to post opportunities off-cycle.
Agencies will be posting detailee positions on the cyber page of Open Opportunities, a website on USAJobs targeted to career opportunities for current feds.
The new rotational program is set to sunset in June 2027 because of a provision in the law creating it, unless Congress extends it.