National Cyber Director to retire next week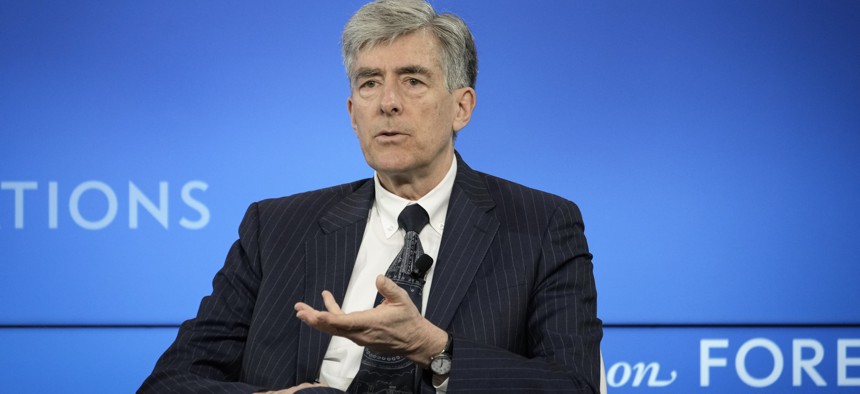 National Cyber Director Chris Inglis will retire next week, 20 months after the Senate confirmed him to the new role designed to organize, coordinate and lead the nation's cybersecurity defenses.
First reported by CNN, Inglis' last day will be Feb. 15. His government service spanned more than four decades, including almost 30 years with the National Security Agency, serving as its deputy director from 2006 to 2014. President Joe Biden nominated him to be the nation's first national cyber director in April 2021 after Congress—through the 2021 National Defense Authorization Act—created the role to advise the president and National Security Council on cybersecurity issues, while engaging with industry and Congress.  
 Lawmakers from both chambers quickly weighed in on Inglis' retirement Wednesday.
"In both uniform and out, Chris Inglis has served our country honorably for more than five decades," Rep. Dutch Ruppersberger, D-Md., said in a statement. "I worked closely with Chris when he was Deputy Director at the National Security Agency—once located in my Congressional district—and I was then-Ranking Member of the House Intelligence Committee. My respect for him only grew when he became our first-ever National Cyber Director."
"Chris Inglis has done extraordinary work to modernize America's cyberdefenses and implement a wide range of improvements shaped by his broad experience in the field as well as his valuable work on the Cyberspace Solarium Commission," Sen. Angus King, I-Maine, said in a statement. "As the first National Cyber Director, he has established a firm foundation for the office by coordinating cyber activities across the federal government and authoring the first national cyber strategy."
In December, several reports indicated Inglis' retirement was imminent. In the months since, Inglis' office has been finishing the highly-anticipated national cyber strategy, which will provide federal agencies new guidance in defending their networks and systems. The guidance is expected to be released soon.
Kemba Eneas Walden, who joined the Office of the National Cyber Director last May after working on ransomware and security issues at Microsoft, will serve as acting director until President Biden nominates a new director.