Federal health plan could be spending $1B a year on ineligible dependents, GAO says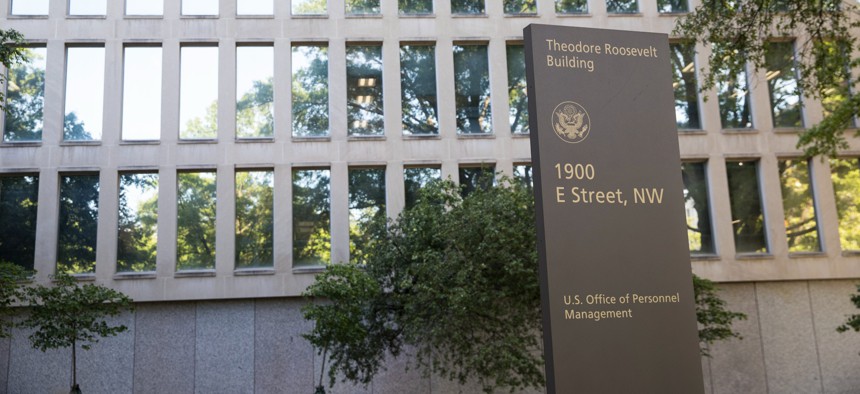 A new report found that OPM lacks a process for identifying and removing ineligible members from the Federal Employees Health Benefits program, possibly costing the government $1 billion in improper payments a year.
The federal government's employee health insurance plan could be wasting $1 billion a year in improper payments by providing benefits to family members who are no longer eligible, a new report has found. 
The Government Accountability Office said in an audit Monday that the Office of Personnel Management doesn't possess a mechanism for monitoring how many of the estimated 4.1 million family members enrolled in FEHB are still qualified for benefits.
While OPM has strived to reduce the risk of fraud and improper payments in the nation's largest employer-sponsored health care program in recent years by implementing policy changes to both request proof of family member eligibility and verify eligibility for some new enrollments, it does not have a way to remove those currently receiving benefits.  
Family members make up half of the enrollees in the $59 billion health insurance program, and while OPM itself has deemed the plan a low-fraud risk, GAO officials stressed in their report that without a way to verify their eligibility, FEHB could be paying millions in unqualified benefits.  
"Until OPM assesses the likelihood and impact from the fraud risk of ineligible FEHB members and documents that assessment, it cannot support its determination that the program is at a low risk of fraud," the report said. 
Part of the challenge of verifying FEHB eligibility is that OPM has delegated those determinations to the employing agencies and the insurance carriers, but the agency has introduced policies, starting in 2018, to have both employers and carriers verify eligibility for new enrollees.  However, neither agencies or carriers are required to verify eligibility during open season under the OPM's policy guidance. 
"OPM officials told us they do not have the funding necessary to perform monitoring of employing offices or carriers and have no plans to conduct this monitoring in the future," the report stated.
GAO also found that not every employing agency was implementing OPM's guidance, with one office citing large transactions and technology issues as barriers to enforcing the policies. 
OPM officials also said they had no way to monitor eligibility for family members who already have FEHB benefits, leaving room for possibilities like a federal employee's former spouse to remain covered years after benefits should have expired. 
The GAO report cites three cases where federal employees either enrolled or maintained benefits for unqualified members, in one case, for as long as 14 years and more than $150,000 in claims. 
GAO offered four recommendations, including the implementation of monitoring mechanisms ensuring employing offices and carriers are verifying family member eligibility, for verifying eligible family members and removing ineligible ones, assessing the fraud risk of ineligible family members and documenting the risk in its overall FEHB fraud risk profile.
In response, OPM concurred with three recommendations and partially concurred with the first recommendation, noting that it has taken steps to ensure employing offices are consistently following guidance. GAO officials said additional steps are needed to implement a monitoring mechanism ensuring enforcement of the guidance.