Longtime GSA official Jim Russo dies at 65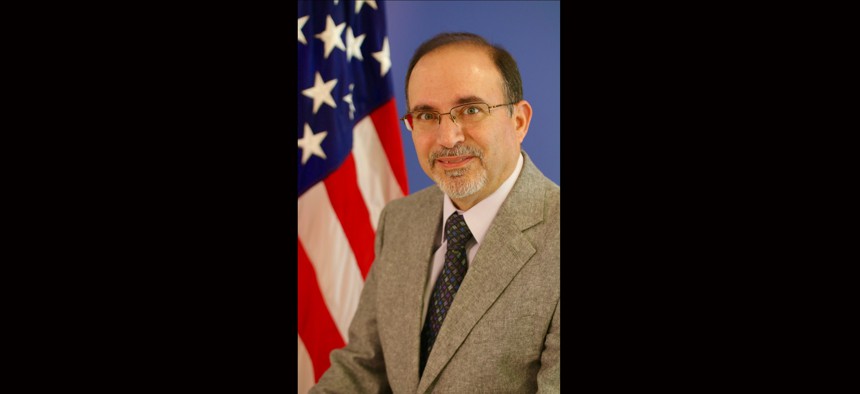 Jim Russo, a longtime telecommunications leader at the General Services Administration, died on October 31 after complications from a stroke. He was 65.
Russo, who retired from GSA in August of 2021, most recently served as technical director for the Enterprise Infrastructure Solutions program, a $50 billion push to modernize all of the federal government's telecommunications networks. Russo led the development of EIS technical requirements across multiple product lines including voice, cloud, Ethernet, virtual private networks and cybersecurity services. 
He won Federal 100 honors in 2019 for his work across agencies bridging EIS and the federal government's cybersecurity requirements.
Sean Connelly, a program manager of the Trusted Internet Connections effort at the  Cybersecurity and Infrastructure Security Agency, worked extensively with Russo over the years.
"Jim's stoic demeanor and passion for a better government was more than appreciated across the IT community," Connelly said in an email to FCW. "Jim's expertise was greatly valued and his counsel was always welcome. He was well liked by all, a calm character that was perpetually steady and a true friend to many."
Russo's colleagues at GSA also remember him as a trustworthy technical expert and a kind collaborator whose impact and influence ranged far beyond the confines of a job description.
"Jim was a consummate professional. A champion for good government, an advocate for strong government-industry collaboration and a public servant par excellence," said Fred Haines, director of the Business Management Division of GSA's Office of Enterprise Technology Solutions.  "He was universally respected by industry and government alike. Warm and kind in nature, always patient, his technical expertise and ability to forge alliances and friendships across government and industry will be missed."
Kevin Gallo, another colleague from the Office of Enterprise Technology Solutions, said that Jim "made an incredible impact on GSA, the programs he aided and led and the many lives he touched. He brought a passion for his job, expertise, and genuinely cared about people."
Jim "had a quick wit and never a harsh word about anyone," remembered Debbie Hren, director of the Product Management Division at EIS. "He could – and would – frankly tell you he disagreed with an idea or with an activity, without ever offending you."
Steve Kovac, head of government affairs at Zscaler, said that Jim's "work on contracts like Networx and EIS was revolutionary, and he was always trying to find ways to transform GSA and the agencies he supported." Kovac added: "He will be missed. He was a special person that cared about people and loved working for the public sector. A true role model."
In addition to almost 18 years at GSA, Russo also worked in the private sector at SAIC and E-systems. All told, Russo had more than 40 years experience in telecommunications acquisition and operations. 
Russo is survived by his wife Karen.