GSA's Dave Zvenyach to exit government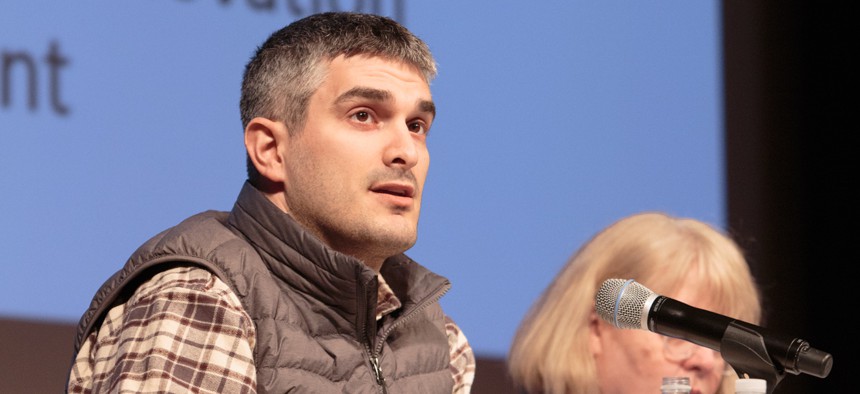 In his position leading the Technology Transformation Services, Zvenyach oversaw 18F and other key programs including the burgeoning identity shared service Login.gov.
Dave Zvenyach is leaving his post as the director of the Technology Transformation Services at the General Services Administration. His last day is Sept. 9.
Zvenyach was nominated to the position in early 2021. He previously held top positions in the Federal Acquisition Service and 18F. 
Current TTS acting deputy director Lauren Bracey Scheidt will be the interim director of TTS, FCW has confirmed. The news of Zvenyach's departure was first reported by FedScoop.
GSA already has a job posting for a TTS Deputy Director, so Zvenyach's departure will leave the top two posts in the office open.
As director, Zvenyach oversaw a GSA arm focused on digital government, with programs including digital consulting office 18F; fellowship programs US Digital Corps and Presidential Innovation Fellowship and TTS Solutions, a portfolio of products and services including usa.gov and login.gov.
"Since rejoining GSA last year, Dave Z has made invaluable contributions to GSA's mission and to the governmentwide effort to make the public's interactions with government simpler and more secure. Today, thanks to his efforts, agencies across the federal government are able to more effectively and efficiently deliver for the taxpayers we serve," said GSA administrator Robin Carnahan in a statement.
"I look forward to seeing TTS continue to build on this progress in prioritizing customer experience and developing digital solutions that deliver," she said.