Report: Agency upheaval spark big dips in job satisfaction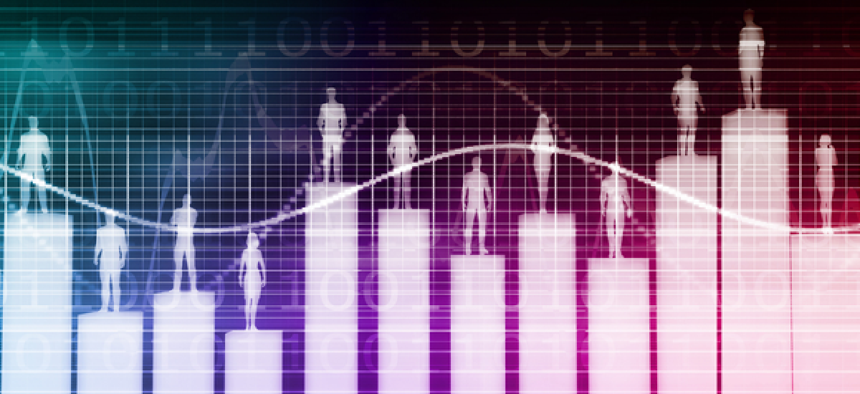 Job satisfaction is largely flat across the federal government, according to the "Best Places to Work in the Federal Government" report for 2019. The government's employee engagement score has dipped to 61.7 out of 100.
In 2018, the engagement score was 62.2; the 2017 score was 61.5.
A report from research firm Mercer-Sirota cited by the Partnership in a press statement indicated that the private sector's employee engagement score for 2019 was 77.0 out of 100, more than 15 points above that of the public sector.
However, the topline numbers conceal significant pockets of dissatisfaction at agencies that are undergoing massive change.
The Partnership for Public Services publishes the report annually, this year with help from the Boston Consulting Group. The organization culled its data from the results of the Office of Personnel Management's Federal Employee Viewpoint Survey to inform its rankings report. OPM published the results of the 2019 FEVS on Nov. 7.
NASA continued its nine-year reign as the top large agency to work for with a score of 81.5. The Department of Health and Human Services, which also raised eyebrows for its 77% response rate on the FEVS, claimed the second slot, with the Intelligence Community closely behind for third place.
"Agencies that show long-term trends line like this are to be commended," the Partnership's President and CEO Max Stier told FCW. "It's evidence of what good leadership can do."
The report also noted that three agencies currently undergoing massive internal change saw their scores significantly decline: The Corporation for National and Community Service, and the Department of Agriculture's Economic Research Service and National Institute of Food and Agriculture.
In a controversial move earlier this year, USDA relocated both the ERS and NIFA to Kansas City, Mo. Both ERS and NIFA's scores plummeted by 30.1 and 24.2 points from last year, respectively. Out of the 420 ranked sub-component agencies, ERS and NIFA were among dead last.
Stier said that the ERS and NIFA scores were devastating.
"Something like two-thirds of employees said they wouldn't relocate [to Kansas City]," he said. "What you have here is a massive failure, of the agencies not functioning like they're supposed to."
The offices of the Chief Information Officer for Housing and Urban Development and Education also dropped, losing six and nine points each. On the other hand, General Services Administration's Information Technology office increased by two points, along with the CIO for OPM.
The Department of Homeland Security, which has a significant number of senior level vacancies, remained relatively steady, though its score dipped 0.8 points.
"This is correlation, not causation," said Stier. "When there's mass turnover, or vacancies, it shows that leadership really matters."