NBIB confirms 700,000 security clearance backlog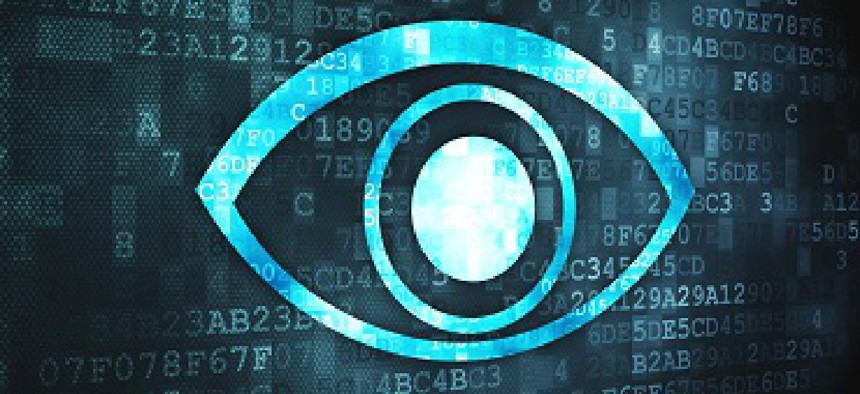 The National Background Investigations Bureau is trying to whittle down its massive security clearance backlog, while streamlining and updating its background investigation process.
A top official confirmed the government is working to whittle down a backlog of more than 700,000 security clearance applications, while streamlining and updating its background investigation process.
During a panel discussion at the Intelligence and National Security Summit in Washington, D.C., Charles Phalen, director of the National Background Investigations Bureau, placed much of the blame on the 2014 decision to terminate a contract with background investigation company USIS.
The Office of Personnel Management let the contract expire after the company was hit with multiple cyberattacks that left thousands of government employee records exposed. At the time, USIS accounted for 60 percent of the federal government's investigative capacity around background checks, and OPM has been playing catch up ever since.
"We've been able to stabilize [the backlog] reasonably, but timelines are still long," Phalen said.
The federal government is no longer sharing updates on an Obama-era cross-agency goal to speed up and improve the clearance process, after a White House decision to shelve reporting on Performance.gov until the site is updated with Trump administration goals in Feb. 2018. The Washington Post recently reported that the backlog had grown and that the time it takes to process a request is longer than it was a year ago.
The backlog is causing heartburn for both the government and the wider contracting community, where security clearances and the ability to handle classified information are key to winning business. During a separate panel, Rear Adm. Robert Hayes, the assistant commandant for U.S. Coast Guard Intelligence, said the backlog impedes recruitment and the ability of guardsmen to be trained.
"The impact is very significant. We're beyond months, we're in the years metric for a particular person," Hayes said. "Some [individuals] can get by on a secret clearance, but cyber jobs in particular need [sensitive compartmented information] clearance."
Tom Langer, vice president for security at BAE Systems, said the wait times around background checks make it difficult to recruit, especially among younger members of the workforce.
"One of the things that's hard to sell is how long the process takes," he said.
In the short term, NBIB, which was established in the wake of the OPM hack, is working to build that capacity back up and partner with other agencies to prioritize high-value investigations. Long term, Phalen said the agency is rethinking the future, asking questions around what background investigations will look like in 2020 or 2022. He cited partnering with executive agencies, relying more on social media data and replacing the OPM's unpopular form processing system, E-QIP, with a new e-application that the bureau is planning to roll out next year.
"The key is … making sure we're doing this in a measured that doesn't compromise our virtue, but gets us to the end game in a much more efficient and productive way," he said.
At that same panel, William Evanina, national counterintelligence executive for the Office of the Director of National Intelligence, acknowledged the need to speed up the background investigations process. However, he noted that the intelligence community is cautious on this subject in the wake of high-profile national security leaks, such as those carried out by contractor Edward Snowden.
"How do we reduce those timelines and at the same time be sure the folks we're bringing on or re-upping with aren't a threat to national security?" Evanina asked.
Some want to see wider adoption of a program the Department of Defense uses called continuous evaluation, where employees and contractors are regularly cross-referenced across a number of government and public databases to search for warning signs or indicators that they may be compromised.
According to Dan Payne, director of the Defense Security Services, under the status quo most criminal violations or other actions that may trigger a background check review aren't disclosed to the government until an employee conducts his next five- or 10-year review. The DOD's continuous evaluation program currently has 500,000 employees and contractors enrolled, and Payne said the department wants to double that number by next year. 
Payne also said that DSS has had to take the step of issuing interim clearances to keep up with demand.
"I have murderers, I have rapists, pedophiles, people involved in child porn, and I'm pulling their [interim] clearances on a weekly basis," Payne said.
As the NBIB attempts to reduce its backlog, it must do so without its top IT leader after CIO Dave DeVries stepped down in August. Phalen told FCW that while he was sad to see DeVries leave, he had "the presence of mind" to hire the "equally competent" Rob Leahy, who is now acting CIO. Because of that, he said he does not anticipate that the departure will have any effect on the backlog.
"Rob will pick up what has been designed and continue forward with it. I'm sorry Dave had to leave, I'm glad Rob is there," said Phalen.
FCW staff writer Lauren C. Williams contributed to this story.