Senate bill would end shutdown politics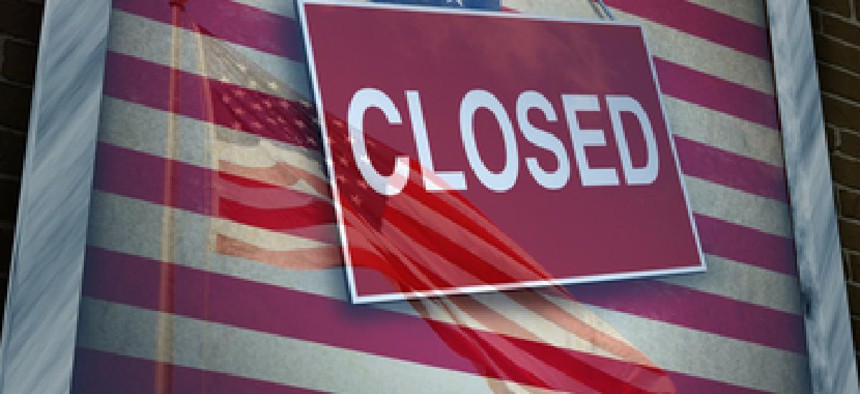 Sen. Rob Portman (R-Ohio) is looking to make shutdown showdowns on Capitol Hill a thing of the past.
It seems like once or twice a year, Congress and the White House hurtle toward appropriations deadlines with the threat of a partial government shutdown in play.
Sen. Rob Portman (R-Ohio), a former director of the Office of Management and Budget and a moderate voice on the Senate Homeland Security and Government Affairs Committee, wants to change all that.
His bill, the End Government Shutdowns Act, would automatically trigger a continuing resolution at current rates in the event that lawmakers and the White House can't come to agreement on an appropriations package at the end of funding period.
The legislation proposes slight incremental decreases in funding if more than one continuing resolution is triggered because of a failure to come to agreement. The bill calls for a one percent reduction after 120 days of a CR, followed by subsequent reductions of one percent every 90 days.
"As leverage in a political negotiation," Portman said, shutdown threats are "fool's gold." He's urging Congress to "end government shutdowns for good." His bill, Portman said, would give " federal workers and their families more stability, providing lawmakers with more time to make smarter decisions for taxpayers, and ensuring we avoid disruptions that ultimately hurt our economy and working families."
The bill, introduced April 24, comes as Congress is in the midst of preparing an appropriations package ahead of an April 28 funding deadline. A shutdown, if it does come, would be a headline event on President Donald Trump's 100th day in office.
The latest drama on the shutdown front was an April 25 meeting between OMB chief Mick Mulvaney and House Minority Leader Nancy Pelosi (D-Calif.) According to a statement from Pelosi, the Trump administration threatened to end payments to subsidize insurance premiums under Obamacare unless Democrats sign on to requests for supplemental 2017 funding, including money for a planned border wall.
"[G]iven that Republicans hold the White House and have majorities in both the House and Senate, it is their responsibility to avert such a crisis," Pelosi said. "Our appropriators have been working in a bipartisan manner to present legislation that will keep government open, and I continue to encourage these efforts."
These cost-sharing reduction payments, which keep the health insurance exchanges afloat, are a subject of a Republican-led lawsuit. Pelosi and other Democrats are pushing for the payments to be included in the final FY2017 appropriations bill.
Mulvaney disputed that the administration is holding the payments hostage to wring out concessions on the wall and other factors.
"Let me be clear: the only thing standing in the way of a landmark defense and border security bill is a handful of Democrats who are insisting on an 11th-hour bailout of Obamacare," Mulvaney said in a statement. "We can get this deal done today. There is no excuse not to."
Politico reported on the afternoon of April 26 that the White House is now telling lawmakers that it will keep paying the Affordable Care Act subsidies, while remaining vague on how long it will continue to do so.
The current continuing resolution funding the federal government expires at midnight on April 28.