How to survive and thrive in the Trump administration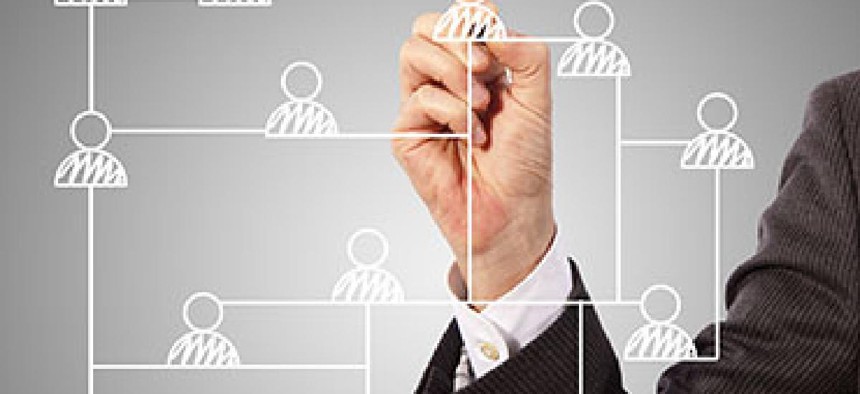 Advice for career federal executives navigating the awkward "in-between" time of a presidential transition.
For career federal executives, the next several months will be a challenging time. 
The current political appointees are doing their last dash to deliver on President Barack Obama's agenda. Then, on Jan, 20, President-elect Donald Trump will take the oath of office and a new cast of political appointees will take the wheel at federal agencies. And while some cabinet secretaries and senior advisors have already been announced, it will take a number of months before most of the 4,000 political appointments in the federal government are filled. 
During the interim, some career executives will take on "acting" roles, leading organizations until the new political team arrives. But regardless of where a career employee works, it's worth reminding ourselves about how to successfully navigate the awkward months of transition.
Change happens and the cheese gets moved. Just as Dr. Spencer Johnson noted a number of years ago, some people are mystified when they wake up to find that the firm foundations of their work life have shifted. It's only natural that we enjoy the security of the status quo, and yet change, like presidential elections, is inevitable. Recognizing and accepting that a new team is coming to town and will bring ideas, energy and a new agenda is a useful survival skill. 
It would be unrealistic to think that incoming political appointees will want to sustain the status quo at federal agencies. At best, new ideas and initiatives will take priority; at worst, all existing work and the current staff, will be viewed with some level of distrust -- as the keepers of the last team's agenda.
Accept it. Don't let arrogance or intransigence alienate you from the incoming leadership team. It's crucial to focus on outcomes and not be wed to the name of an initiative or its current process. Change happens. President George W. Bush's administration had a number of shared services initiatives branded as "eGov initiatives" and "lines of business." Those named initiatives were set aside by the Obama administration and time was lost before a new wave of shared services efforts were launched. This is a normal occurrence. Be prepared for it and keep the goal in mind -- the outcome matters much more than the form or structure of a current program.
Get ahead of the new agenda. Since you're trying to sell outcomes rather than current programs, read up on the new administration's priorities. How can you rearticulate projects in light of the new agenda? The incoming administration has offered clues already. There's an imperative to renew the nation's infrastructure, create jobs, leverage data for better decision-making and provide more rapid access to commercial innovation. Feel free to wrap your work in the cloth of this new agenda -- it will help to avoid having a good idea thrown off the bus just because it doesn't seem to fit with first year priorities.
Bodies in motion; bodies at rest. Whatever you do as a career executive navigating the transition, don't sit still. Programs that have been around for a while and have yet to deliver measurable results are the easiest target to free up resources for new initiatives. To borrow from the standard stock market disclaimer, past approvals are no indication of future commitment or support. Even the most enlightened new leaders will arrive with some type of explicit or implicit scorecard of work that they want to stop, work that they want to start and work that they may be inclined to rebrand and continue.
To sell the importance of ongoing work, make sure you've delivered -- and that you have the data to prove it. Actions do indeed speak louder than words, and outcomes of merit can transcend political ideology.