Let's make government great again -- and start by cleaning house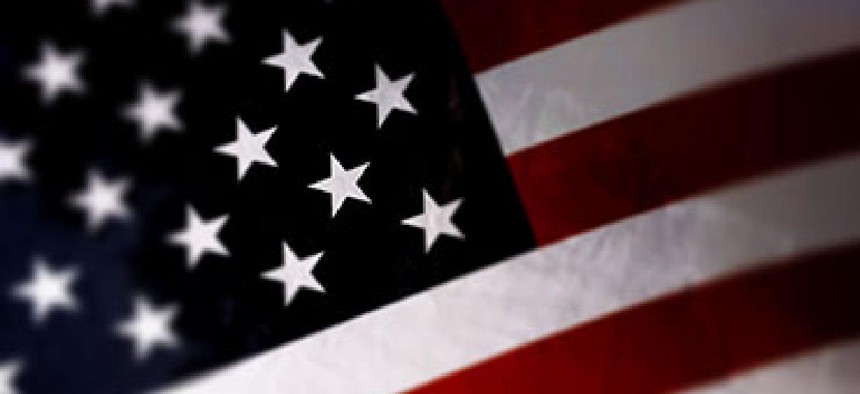 Alan Balutis argues that the next administration must be bold in modernizing the management agenda.
As individuals, Bernie Sanders and Donald Trump are hardly cut from the same cloth. But there's a reason they are the only two candidates who regularly fill stadiums and arenas with passionate, standing-room-only crowds. Both call for change that is fundamental, not just cosmetic or incremental. And in a very confusing and puzzling nomination process, one thing is clear: Voters are angry with conventional, middle-of-the-road solutions and prepared to listen to unconventional proposals. The next president isn't going to limp to the finish line with a warmed-over, pepped-up version of the past. So let's bring forward a bold management agenda for the next administration.
There are three things an incoming president and her/his newly appointed director of federal management might do. 
First, establish a 21st century Hoover Commission to rethink government today. Private sector management is dramatically different than it was 50 or 60 years ago; it's different than it was even a decade earlier.  Yet government is largely the same, wedded to old ways of managing its people and its processes. It is time for a fundamental rethinking of how government is organized, how it partners with the private and nonprofit sectors and how it manages its processes and people.
The original bipartisan Hoover Commissions, headed by the respected former president, were appointed from 1947-49 and again from 1953-55 to find ways to reduce the number of government agencies and increase their efficiency in the post-World War II and post-Korean War periods. Membership was divided equally between Democrats and Republicans. Aided by experts, they reviewed the entire federal government and made recommendations for streamlining and trimming costs. The challenges today are no less daunting, and there hasn't been a similar broad look at our government in over 60 years.
Second, commission a study with the title, "Government Worker: 2020" -- perhaps modeled after the excellent Gartner Group reports on this topic. Few government agencies make lists of the "Best Places to Work."   But government needs to become an employer of choice -- one with well-defined career paths; access to the right tools and technologies; top-notch training and development programs; work/life balance; fair performance evaluation processes; and all the other things that make an organization a great place to work. 
And last, but not least, provide early-out authority across government, to encourage the remaining baby boomers to retire from public service. Because despite all the trend lines and predictions of a "retirement tsunami" promulgated by credible private and public sources, the average age of government employees continues to increase. And while employee loyalty and staff retention rates in the federal government can only be envied by the private sector, a changing of the guard is long overdue.
Again and again, at conference after conference, we hear the same refrain when experts are asked what the government needs in order to change.  The answer is not new legislation, or regulation, or better systems or some other presidential initiative. The consistent response is, "We need to change the culture."
And to change the culture, we need to change old thinking, old ways of doing business and old management styles. We need to change many of the senior people. It is time for them to go. It is time for them to go so that a new generation can take root and begin to lead the government to a more mission-oriented, solution-minded, enterprise-wide approach to current challenges. 
This new generation is more open to information sharing and collaboration. Many of these new recruits will be first and second-generation Americans; many will be women and minorities. Again, this is an opportunity to embrace multiculturalism in a connected, integrated, federal government community. 
The next president will face great challenges, and the budget pressures will be immense. Those realities will require a 21st century government -- one that is responsive, resilient, flatter, more connected, seamless and more transparent.  And we're not going to get that without thinking big.