Paul Brubaker: Budget-conscious before it was cool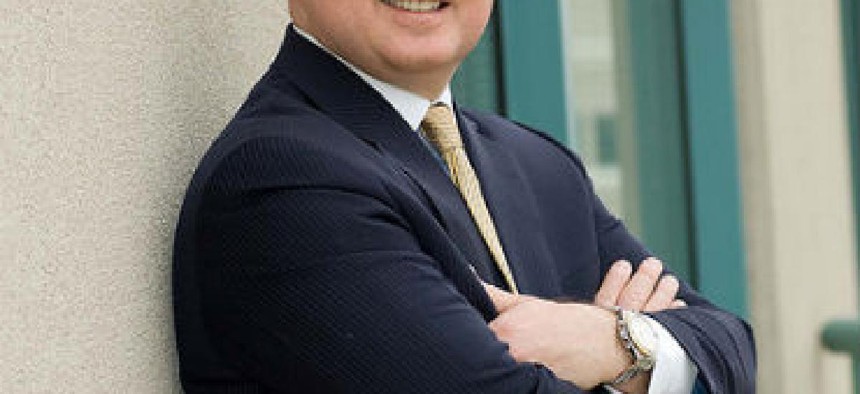 Through his varied career that includes congressional staff positions, the private-sector and agencies, Brubaker has pursued a singular goal: government efficiency and lower costs.
Paul Brubaker's role in making the Clinger-Cohen Act a reality is one of the highlights of his lengthy career.
When Paul Brubaker went to work at the Defense Department in January, he brought a wealth of experience with him. He has a long track record of work in and out of government. The role that might be its capstone is his time as minority staff director of the Senate Oversight of Government Management Subcommittee, where he spearheaded the creation and passage of the Clinger-Cohen Act.
Now he is DOD's director of planning and performance management on the staff of Deputy Chief Management Officer Elizabeth McGrath.
"What makes Paul unique is the diversity of experience he's had," said Kent Schneider, president and CEO of AFCEA International. "He's one of those guys who really get how government works, which is really important. You can be in this town a long time and not really understand how government works, if you haven't seen it from several perspectives."
Brubaker's career has not taken the typical arc in which someone works for the government for 20 or 30 years and then "retires" to a job in the private sector. Instead, his history weaves between the two worlds and includes a variety of positions in both sectors, including a presidential appointment as deputy CIO/deputy assistant secretary of defense in 1999.
Now he is back at DOD at a time when budgets are tight and spending discipline is at a premium. Brubaker says his hopscotch résumé has been the perfect preparation for the job. And the current interest in cost savings and efficiencies is reminiscent of his early work with the Government Accountability Office, the Clinger-Cohen bill and DOD. It "was kind of the hallmark of my government career before," he said.
Brubaker speaks of "driving cost visibility into the government, driving cost savings into the government" with the familiarity of one who has advocated just that for his entire career. When other officials note the importance of the return on investment, he said, "that ROI mantra is something I've been talking about for 20 years."