$13.5M in new TMF awards to NARA, USDA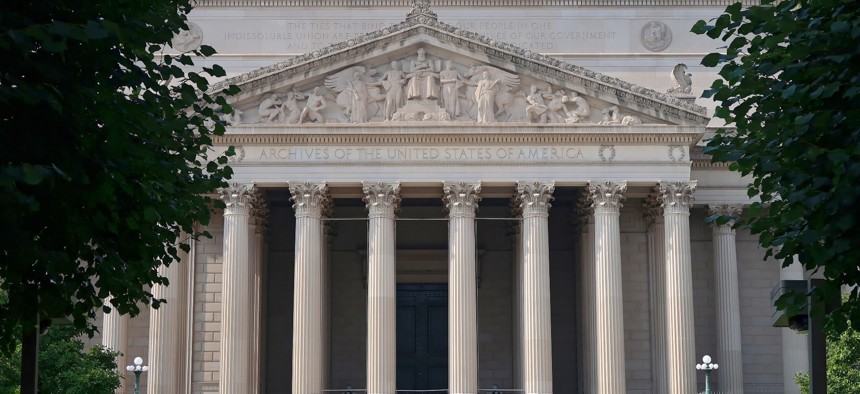 The Technology Modernization Fund is still busy spending the $1 billion plus-up from the American Rescue Plan Act.
The revolving fund, administered by the General Services Administration, announced $13.5 million in new investments for the National Archives and Records Administration and the Department of Agriculture.
The $9.1 million NARA investment will allow the agency to field cloud-based management platforms and digitize paper-based records, replacing legacy systems, according to a May 23 announcement. It's not clear from the announcement whether the plan for TMF funding directly addresses lags in records processing at the National Personnel Records Center. That NARA facility in St. Louis holds paper records that are required to complete Veterans Benefits Administration claims. Workplace conditions during the COVID-19 pandemic dramatically curtailed records processing from the NPRC over the past two years. 
The NARA funds are targeted to two key systems – the Case Management and Reporting System in use at NPRC to process veterans' records requests and the Archives and Records Center Information Systems that are used to manage the inner workings of federal records centers.
Lawmakers from both sides of the aisle have proposed legislation to fund the speedy digitization of those records, and also urged NARA to avail itself of TMF funding to support modernization – and several members of the House Oversight Committee indicated in statements that the funding would indeed be devoted to streamlining service at the NPRC.
"This investment will eliminate a years-long backlog that currently prevents veterans from accessing benefits they earned," Rep. Gerry Connolly (D-Va.), the chairman of the Government Operations Subcommittee, said in a statement. "Technology makes federal programs and policies work."
NARA noted in its announcement that it applied for the TMF award at the urging of members of Congress.
USDA's $4.4 million award covers cybersecurity improvements and their transition to a zero-trust architecture. The award represents USDA's fourth successful application to obtain TMF funding. Earlier awards focused on legacy system modernization, cloud and citizen services.
"This TMF investment will improve the USDA's threat monitoring, detection and response capabilities,"  USDA Chief Information Officer Gary Washington said in a statement.
The announcement comes as the Biden administration seeks an additional $300 million for TMF in the fiscal year 2023 budget. A bipartisan letter of support for the 2023 funding from Senate lawmakers notes that existing funds are expected to be mostly allocated by the end of the current fiscal year.
This article was updated on May 24 with additional information.