Agencies feel IT staff shortages from Trump administration hiring freezes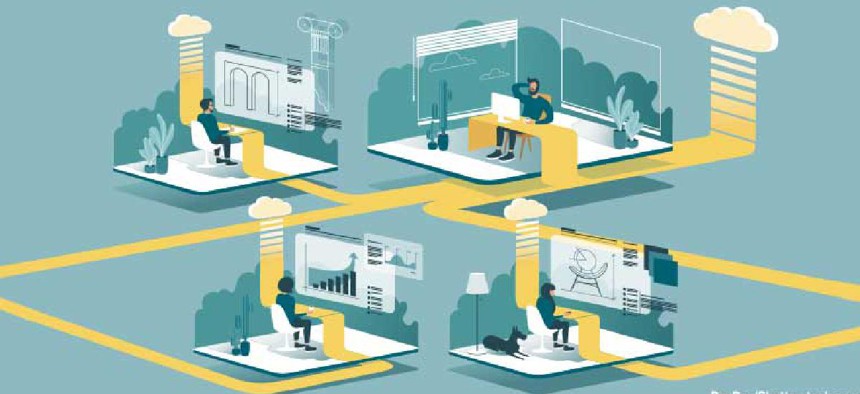 Trump administration hiring freezes have been causing a strain on federal agencies trying to cope with the demands put on IT staff because of telework.
The coronavirus pandemic pushed federal agencies to rely on technology to support telework, but some organizations are feeling the pinch from hiring freezes instituted at the start of the Trump administration. At a government IT event hosted by the Advanced Technology Academic Research Center (ATARC), a few speakers discussed the strain being put on IT departments.
"We all, I think, across the board have the security concerns that we're fighting individually and collectively, but the IT resources have been a bit of a struggle because of the hiring freezes that we've experienced with the previous administration," Alisha Johnson, cloud program manager for the Department of Homeland Security, said Feb. 2 at ATARC's virtual cloud summit.
James Saunders, chief information security at the Small Business Administration, echoed Johnson's remarks, saying his team has been able to overcome most security concerns associated with teleworking, but reduced staffing has increased stress for those who remain.
He said, there's "not that many people with the skills you need to make the security changes, to make operational changes to really put your cloud footprint where it needs to be." Saunders added: "It falls down to maybe a handful of people, and you've got them doing everything. Now they're stressed out, burning out, now you put yourself in a worse situation."
Former President Donald Trump's hiring freeze on the federal civilian workforce was one of his first executive actions in 2017. The order established a 90-day review period for the Office of Management Budget, but Trump's administration made reducing the size of the federal workforce an ongoing goal. Trump's critics largely panned his efforts as evidence of a disdain for expertise and a dangerous hollowing out of the government workforce.